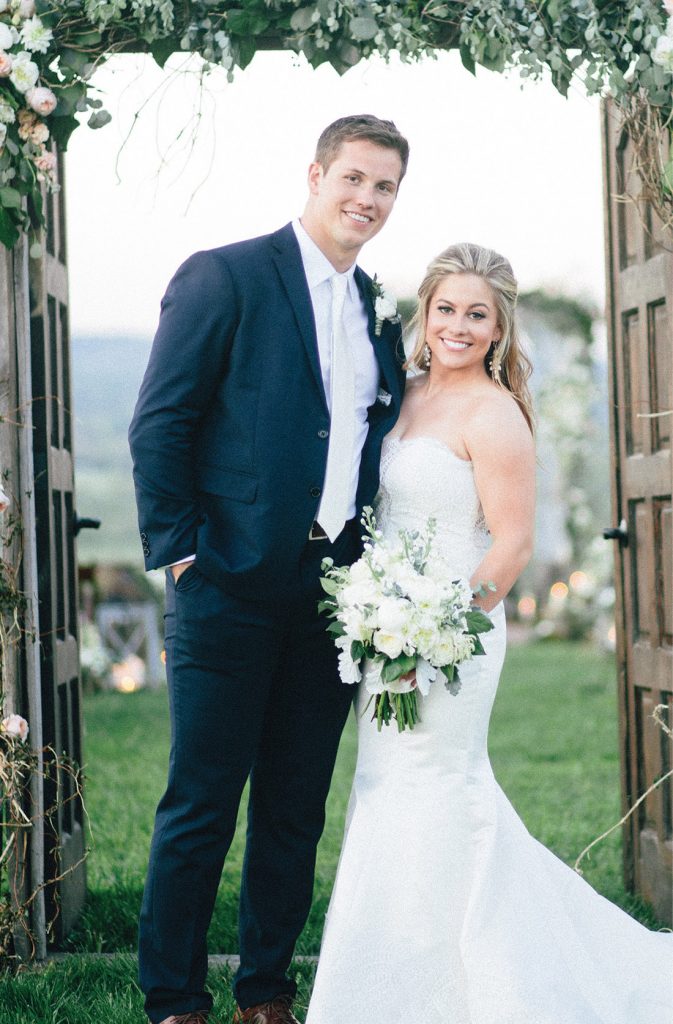 Unless you're a die-hard Vanderbilt sports fan, you may not have known much about Andrew East, BE'14, MBA'15, the long-snapper for the Commodore football team from 2011 to 2014.
Chances are, that all changed in April when the Indianapolis native married Shawn Johnson, a gold-medal gymnast in the 2008 Olympics and winner of Dancing with the Stars in 2009. Overnight, East became one-half of a celebrity couple, and pictures of his wedding were splashed across the pages of People and numerous other celebrity magazines.
"It's like a whole new world I've been introduced to," says East of his newfound fame. "I fell in love with Shawn and didn't really know all that would entail. It's crazy, but at the end of the day, we just view ourselves as normal people."
East and Johnson met in 2013 when the football player gave the gymnast a tour of the Vanderbilt campus. "She was deciding between Vanderbilt and Stanford," he says. "I convinced her to go to Vanderbilt. Must have been a good tour."
Johnson enrolled at Vanderbilt but withdrew just before classes started in August 2013 after she agreed to appear on Celebrity Apprentice. "Her work schedule just got too busy," East says. "Vanderbilt doesn't offer online classes [for credit], so with her travel, it just wasn't practical."
Johnson, however, quickly became a Vanderbilt fan and was a regular at both home and road games—when her schedule permitted—to cheer on East and the Commodores.
"It has been very special to be a part of the Vanderbilt and Nashville communities," Johnson says. "I was welcomed with open arms."
East was signed by the Oakland Raiders in April and is in training camp with them this summer.
---