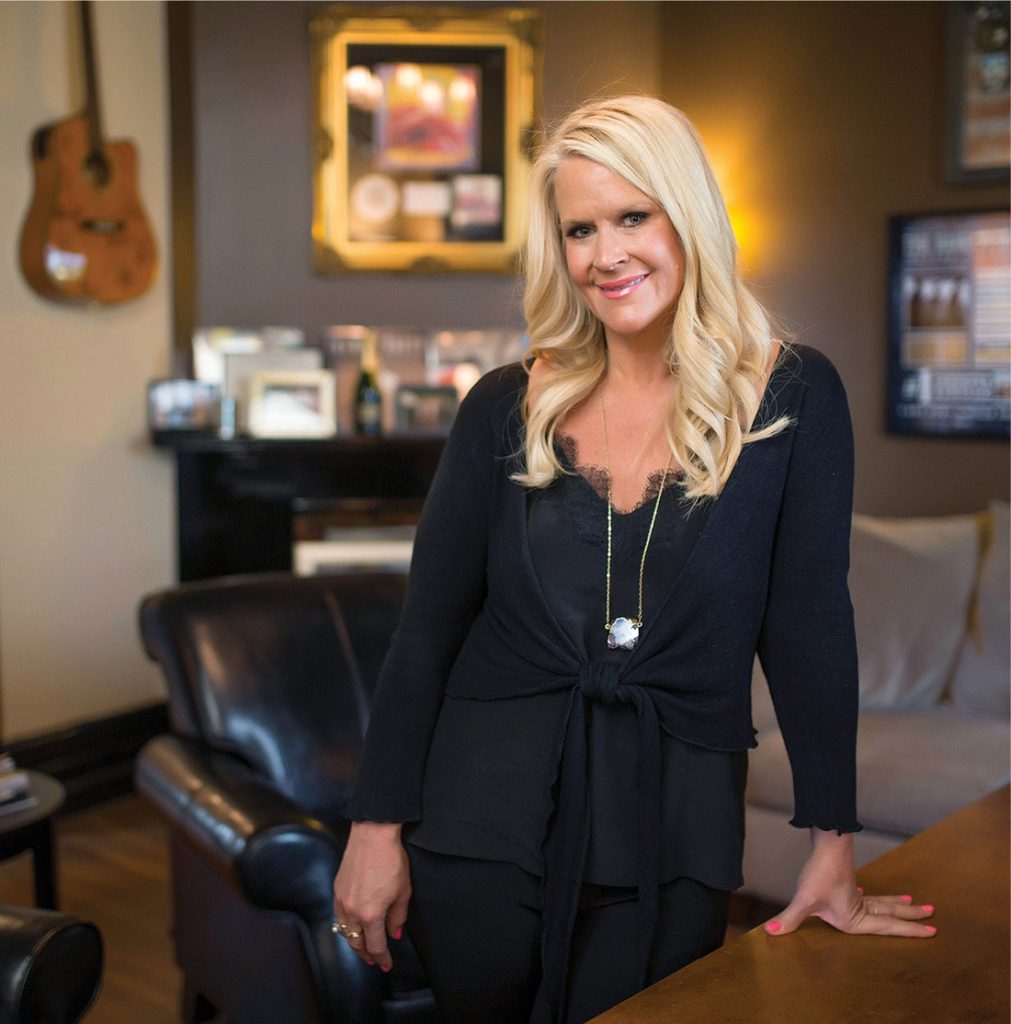 As a kid growing up in Florida, Allison Brown Jones grooved to the beat of Earth, Wind & Fire, Kool & the Gang and Barbara Mandrell.
Decades later, as senior vice president for artists and repertoire at Big Machine Label Group in Nashville, she's influencing new generations of music fans. Jones represents a who's who of music stars, including Taylor Swift, Florida Georgia Line, Reba McEntire, and popular newcomers such as Thomas Rhett ("He's got the star sizzle," Jones says).
"After doing this for 25 years, I'm still obsessed with it," she notes. "I love the thrill that any day I might meet the next superstar or hear the next hit song. There's no greater feeling than riding down the road and hearing something on the radio, and your fingerprints were on it from the inception."
Jones herself is a luminary in the business. Last December, Billboard Magazine named her among the 50 most powerful women executives in the music industry.
Her career started as a student at Vanderbilt. The human and organizational development major took an internship with RCA Records during her senior year, and the label in short order offered her a job. Part of Jones' duties included being the company's receptionist.
"This was pre-voicemail and pre-email," she recalls. "When I look back on it, I didn't eat or drink beverages because I couldn't leave my post, even to use the restroom, because I was answering the main phone. But I wouldn't trade any of it for a New York minute."
Musical expression surrounded her, and Jones absorbed Nashville's sounds at events such as the annual Rites of Spring Music Festival at Vanderbilt.
"That helped feed my addiction to music," she says. "Living in a city where you could see live music any night of the week was a pretty crazy concept for a girl from a Florida beach town with 30,000 people."
—ANDREW FAUGHT
---