Marian Wright Edelman is a keynote speaker
New initiatives to address critical issues surrounding mass incarceration and fostering restorative justice will be shared at "Action Summit: Restoring Justice in the City," at the Baptist World Center Sept. 30 and Oct. 1.
This public conference, which is hosted by the Cal Turner Program for Moral Leadership in the Professions at Vanderbilt Divinity School, will build on last year's "Re-Visioning Justice in America 2015."
"We will strategize about new initiatives for restoring justice in the city, with guidance from local leaders working for improvements in Nashville's prisons, courts, police department, legislature, schools and more," said Graham Reside, executive director of the Cal Turner Program and assistant professor of ethics and society.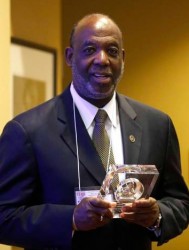 Forrest Harris, president of American Baptist College and director of the Kelly Miller Smith Institute for Black Church Studies, will deliver the opening keynote address Sept. 30, while Marian Wright Edelman, founder and president of the Children's Defense Fund, will give the closing keynote address Oct. 1.
Harris, an associate professor of the practice of ministry at Vanderbilt Divinity School, earned his master of divinity and doctor of ministry from the school. He is the author of What Does it Mean To Be Black and Christian: The Pulpit, Pew and the Academy in Dialogue; Ministry for Social Crisis: Theology and Praxis in the Black Church Tradition; and What Does It Mean to Be Black and Christian: The Meaning of the African American Church.
The conference will include a presentation by formerly incarcerated people who will discuss their life experiences with the justice system and share their hopes for reform. They will speak immediately prior to Edelman's closing address.
Edelman has been a leading advocate for disadvantaged people throughout her professional life. A graduate of Spelman College and Yale Law School, she was the first African American woman admitted to the Mississippi Bar. In l968, she moved to Washington, D.C., to be counsel for the Poor People's Campaign that Martin Luther King Jr. began organizing before his death. She later founded the Washington Research Project, a public interest law firm and the parent body of the Children's Defense Fund, which began in 1973.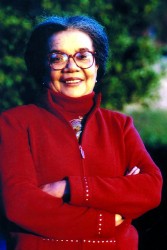 Edelman's books include The Measure of Our Success: A Letter to My Children and Yours and The Sea Is So Wide and My Boat Is So Small: Charting a Course for the Next Generation. She has been awarded the Albert Schweitzer Humanitarian Prize, a MacArthur Foundation Prize Fellowship, the Presidential Medal of Freedom and the Robert F. Kennedy Lifetime Achievement Award, among other honors.
Conference workshop leaders include Joe Ingle, a United Church of Christ minister to death row inmates who has been a longtime advocate for prison reform; and sujatha baliga, a former public defender who launched the Restorative Justice Project in the San Francisco Bay area to help communities put into place restorative alternatives to juvenile detention and zero-tolerance school discipline policies.
Ingle has been instrumental in helping guide the Cal Turner Program toward addressing issues surrounding incarceration and restorative justice. His session is titled "Justice: Where We Are and Where We Need to Go." Baliga will lead the workshop "Restorative Nashville as Beloved Community." In this interactive session, workshop participants will learn about a variety of restorative justice programs around the globe and consider which elements of these programs are most suited to Nashville.
There will also be the panel discussion "Starting Somewhere: Restorative Justice in Nashville's Juvenile Court," featuring Juvenile Court Judge Sheila Calloway, Metro Public Defender Dawn Deaner and District Attorney General Glenn Funk.
Joining the Cal Turner Program as sponsors are the Kelly Miller Smith Institute on Black Church Studies; the Carpenter Program in Religion, Gender and Sexuality; and the Metro Human Relations Commission.
For a complete schedule of events and registration information, please visit the conference website.