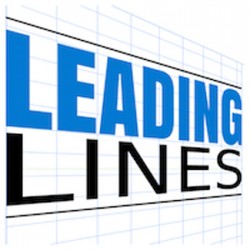 A new Vanderbilt-produced podcast on the use of educational technology in higher education has been launched.
"Leading Lines" will explore creative, intentional and effective uses of technology to enhance student learning—uses that point the way to the future of educational technology in college and university settings, those behind the podcast say.
"Through interviews with educators, researchers, technologists and others, we hope to amplify ideas and voices that are—or should be—shaping how we think about digital learning and digital pedagogy," according to the podcast's website.
Leading Lines' first installment, a conversation with George Siemens, executive director of the Learning Innovation and Networked Knowledge (LINK) Research Lab at the University of Texas at Arlington, debuted Aug. 1. The bimonthly podcast will consist of additional one-on-one interviews with leaders in the field of educational technology and will cover a broad range of topics. About half of the interview guests will be from Vanderbilt, and the other half from peer institutions.
"[lquote]I'm proud of this venture. I think it allows Vanderbilt the chance to show some of its strengths in educational technologies while positioning itself as a center for discussions about the future of educational technology,"[/lquote] said Associate Provost for Digital Learning John Sloop, whose office is collaborating with the Vanderbilt Center for Teaching, the Vanderbilt Institute for Digital Learning and the Office of Scholarly Communications at Vanderbilt University Library to produce the podcast.
"I'm also thrilled that we are doing this together, across a variety of campus offices," Sloop said. "As is often noted, when we find ways to successfully collaborate, we can accomplish so much more than if we go it alone."
"In my work at the Center for Teaching, I regularly get the chance to talk with educators at Vanderbilt and elsewhere using technology in creative ways to foster student learning," said co-creator Derek Bruff, director of the Center for Teaching. "I'm excited to share some of those perspectives and ideas with a wider audience through the podcast."
Bruff explained the inspiration behind the podcast's name. "Leading lines are visual elements in a photograph or other piece of art that guide the viewer's eyes into the scene," he said. "I like to think of the interviews we're doing for the podcast as leading us through the educational technology scene, helping us understand what's happening now and pointing the way to what should happen in the future."
Upcoming Leading Lines podcasts will feature the following guests:
The interviews are conducted by a number of people, with Bruff introducing each episode. Rhett McDaniel, an educational technologist at the Center for Teaching, serves as producer.
"We're taking a critical look at educational technology. But on the whole, I'm optimistic about how technology can help colleges and universities better fulfill their teaching missions," Bruff said. "Our goal is for Leading Lines to help faculty and administrators make better, more informed decisions about how they use technology."
To listen to the podcast, visit the Leading Lines website, subscribe to the podcast in iTunes or another podcast app using the Leading Lines RSS feed, or follow on Twitter @leadinglinespod.