Reminder: Benefit eligibility for same-sex domestic partners ends Dec. 31
Jul. 28, 2016, 8:00 AM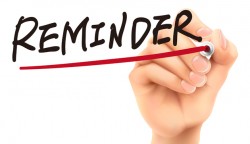 As we approach the benefits Open Enrollment period for 2017, HR wants to remind employees of adjustments to their benefits program eligibility.
Following the June 2015 Supreme Court ruling granting same-sex couples the right to legally marry in all U.S. states, we communicated during Open Enrollment last fall and again in February that same-sex domestic partners and/or their children who have not been legally adopted will no longer be considered eligible dependents for benefits coverage beginning in January 2017.
Because same-sex marriages are now performed and legal in all U.S. states, married same-sex couples are eligible for the same benefits and tax advantages as other married couples. For the remainder of 2016, Vanderbilt will continue to offer unmarried same-sex domestic partners and their children access to Vanderbilt benefits programs, including insurance plans and tuition assistance. However, effective Jan. 1, 2017, Vanderbilt employees will only be able to cover dependents who are spouses; natural, step- and adopted children; and other qualified dependents with required documentation in Vanderbilt benefits.
The annual Open Enrollment period for benefits that take effect Jan. 1, 2017, will be Oct. 17-31. If you have specific questions, contact Human Resources.