Media Inquiries
Latest Stories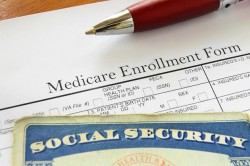 Are you getting ready to retire, or do you want to make sure you're ready when the time comes? Do you have questions about Medicare and Social Security? Two free upcoming presentations will help you plan for your transition to retirement.
Medicare 101
Date: Thursday, Aug. 11
Time: 12:30–1:30 p.m.
Location:  Light Hall, Room 202
Speaker: Sidney Schuttrow, quality assurance coordinator, State Health Insurance Assistance Program (SHIP)
Description: Are you planning for retirement and want to know more about Medicare? Do you think you might work past age 65 and want to know how to handle your Medicare enrollment? Perhaps you want to help your loved ones with their Medicare choices and wish you understood more. This presentation will prepare you to make educated decisions.
Social Security 101
Date: Thursday, Aug. 18
Time: 12:30–1:30 p.m.
Location: Light Hall, Room 202
Speaker: Robin Fountain, public affairs specialist, Social Security Administration
Description: Learn the basics about Social Security programs and policies, including retiree and survivor benefits.
Registration is not required, but space is limited and seating is first-come, first-served. The sessions are designed for employees 62 and older, but anyone can attend. The sessions will be recorded, and links to the recordings will be posted on the HR website following the events.
Questions?
Contact Human Resources.