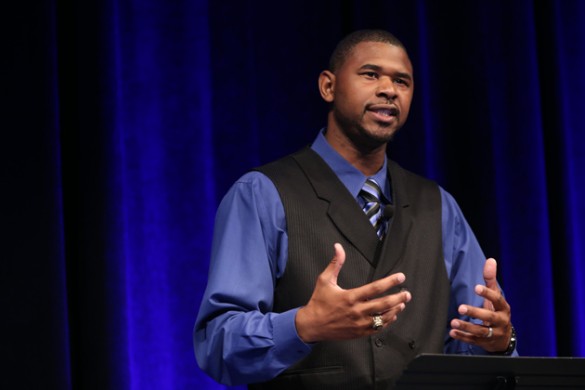 More than 250 area athletic coaches came to the Student Life Center Thursday for The Coach Forum, a one-day conference to help them lead, mentor and initiate culture change in their programs.
Vice Chancellor for Athletics and University Affairs and Athletics Director David Williams II welcomed the crowd and kicked off the event. Presenters included former NFL player Joe Ehrmann, Chicago Bulls sports psychologist Wendy Borbali and several speakers with Vanderbilt connections. Vanderbilt's Department of Athletics partnered with the Nashville Coaching Coalition to put on the event.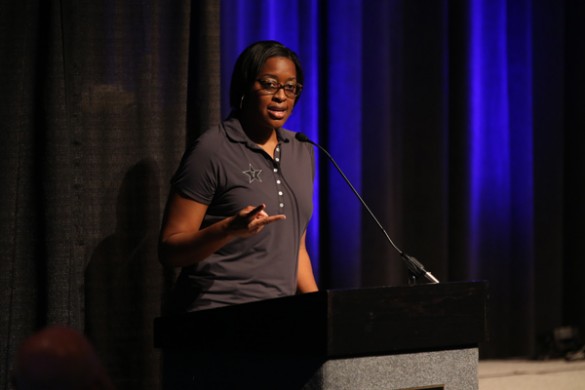 Associate Vice Chancellor for University Affairs and Deputy AD Candice Story Lee, a former Commodore basketball star, introduced afternoon speakers Geoff MacDonald and Shan Foster. MacDonald, head coach of Vanderbilt's women's tennis team, winners of the 2015 NCAA Championship, presented "A Letter to Myself as a Young Coach." Former Commodore standout and professional basketball player Shan Foster talked about the YWCA's MEND domestic violence initiative, which he directs. MEND is focused on engaging coaches and athletes to be role models for boys and men, educating them about healthy masculinity and respect for women.