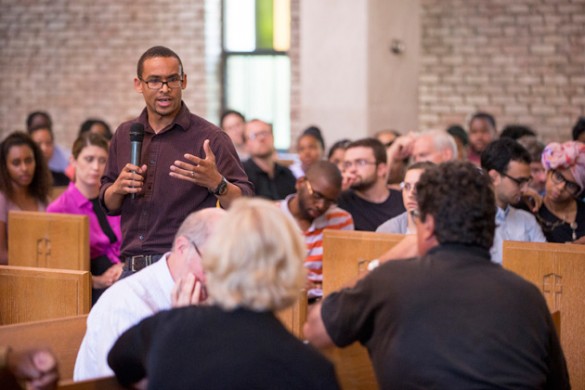 A near-capacity crowd of about 400 Vanderbilt community members, including Chancellor Nicholas S. Zeppos, gathered at Benton Chapel Monday to contemplate and discuss the recent national tragedies involving the shooting deaths of two African American men and five Dallas police officers.
The university issued an invitation to students, faculty and staff to come together July 11 for reflection and support following last week's violence, in which police fatally shot Alton Sterling in Baton Rouge, Louisiana, and Philando Castile in Falcon Heights, a suburb of St. Paul, Minnesota, and Dallas police officers Lorne Ahrens, Michael Krol, Michael J. Smith, Brent Thompson and Patrick Zamarripa were killed while working at a protest prompted by the earlier deaths of Sterling and Castile.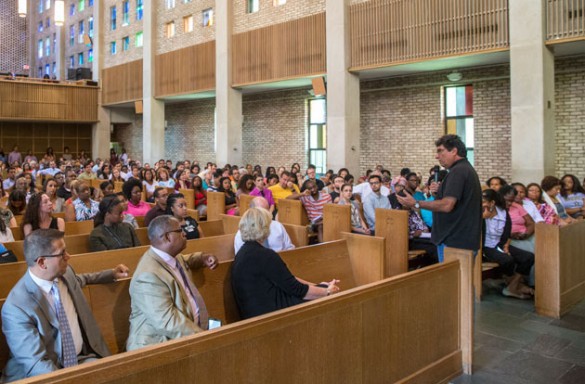 Zeppos addressed those assembled and listened as about 15 members of the Vanderbilt community, mostly students, shared comments and concerns about their experiences at Vanderbilt and outside the university with regard to race and inclusion.