Media Inquiries
Latest Stories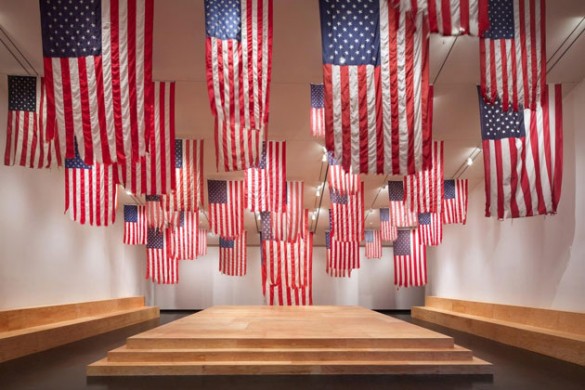 Mel Ziegler's "Flag Exchange" installation, featuring 50 weathered American flags and the colorful stories behind those flags, has opened at the Frances Young Tang Teaching Museum and Art Gallery in Saratoga Springs, New York.
Ziegler, the Paul E. Schwab Professor of Fine Arts at Vanderbilt University, traveled across the country to collect flags from all 50 states. He offered new replacement flags for weathered ones he found flying at homes, post offices, businesses and other public locations.
The Tang Teaching Museum, located at Skidmore College, will host "A More Perfect Union," a series of programs focusing on the exhibition's themes, including national identity, the nature of politics in a presidential-election year and the power of iconography. The public is invited to the debates, lectures, performances and an election-night party.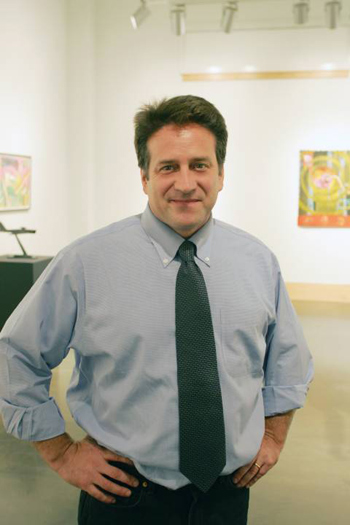 "Mel Ziegler's piece provokes our curiosity about the many stories behind these flags, the ways in which people define and display nationalism and patriotism, and what the flag means in an increasingly diverse country," said Ian Berry, Dayton Director of the Tang Teaching Museum and exhibition curator. "His extensive multiyear travel project brought him to communities all across the nation, similar to a tour for a political candidate."
One flag from each state, ranging in size from five-by-eight feet to 18-by-36 feet, will hang from the walls and ceiling of the Tang's first-floor gallery space. Each flag has the state where it was collected embroidered on its edge. There also will be a large stage with built-in tiered seating for special programming.
"I began 'Flag Exchange' more than five years ago when I traded my first flag at a barn in Tennessee," said Ziegler, who is professor and chair of the Department of Art. "My visits to city halls, factories and homes have evolved into a collection of not only weathered flags, but also stories full of rich detail from the original owners."
While the owners of each flag collected by Ziegler will remain anonymous, the Tang Museum will share elements of the stories he gathered on the organization's website.
Included in the show is a version of "Dear America," three picnic tables painted red, white and blue with the words 'Dear America' on them. Pens are provided for viewers to write their thoughts on the tables. "Dear America" was originally created by students in Ziegler's Installation/Social Engagement class.
Ziegler is the founder and executive director of the nonprofit Sandhills Institute in Rushville, Nebraska. Sandhills is a catalyst for developing new models of artistic citizenship in America's heartland. Throughout his career, Ziegler has been noted for creating art through engagement with individuals and communities. His art can be found in the collections of the Tang Museum, Whitney Museum of American Art, Los Angeles County Museum of Art, Albright-Knox Museum in Buffalo, New York, and more.
"Flag Exchange" will be on display through Jan. 1, 2017. For more information, call 518-580-8080.