Williams, Farran to serve on transition team for MNPS director of schools
Jul. 6, 2016, 3:24 PM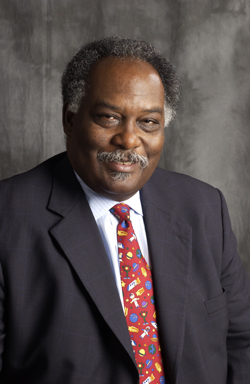 Vanderbilt University's David Williams II, vice chancellor for athletics and university affairs and athletics director, has been appointed by new Metro Nashville Public Schools Director of Schools Shawn Joseph to co-chair his transition team.
Williams, a professor of law at Vanderbilt, joins co-chair Betty Molina Morgan, president and CEO of the Morgan Education Group, former executive director of America's Promise Alliance's Grad Nation Campaign and the 2010 National Superintendent of the Year.
Dale Farran, the Antonio and Anita Gotto Professor of Teaching and Learning at Vanderbilt's Peabody College of education and human development and senior associate director of the Peabody Research Institute, will also serve on the transition team. Farran has received national attention for her research, particularly as co-lead investigator of the Tennessee Voluntary Pre-K Effectiveness Study, a five-year, $6 million evaluation study that launched in 2009.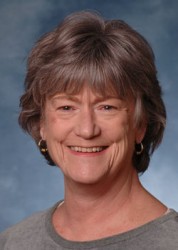 Joseph named the members of his transition team July 6. The team is charged with bringing forward both short- and long-term recommendations for key areas of need for Metro Nashville Public Schools. The 47-member group comprises national experts, local thought-leaders, principals and parents as well as representatives of the broader community. Local team members have a vested interest in the future of public education in Nashville.
"Mr. Williams and Dr. Morgan are both incredible leaders with proven track records of guiding great accomplishments for the organizations they have served," Joseph said. "By bringing both a local and national perspective to oversee the transition team, I feel confident this group will produce recommendations that reflect the best, most innovative practices in America's public education sector but custom-tailored to meet the unique needs of Nashville."
The transition team will work in a subcommittee structure over the next five months to conduct a deep analysis and develop recommendations in four areas:
Student achievement – strategies to ensure that all students thrive, succeed and have an opportunity to develop their talents under a skillful teacher who utilizes excellent instructional techniques.
School choice – strategies to ensure that school choice is equitable, accessible and supports the needs of students and families.
Communications and community engagement – strategies to ensure that district communications keep all stakeholders informed and engaged and help rebuild trust between the district and the community.
Talent and human resources – strategies for how the district can recruit and retain the best and the brightest educators and support staff.
"While there are numerous school-based and operational issues that a transition team could explore, I believe these are the four most critical areas we must address in order to make real and immediate improvement as a district," Joseph said. "These four areas are foundational building blocks for student success. We need the best possible staff, the highest quality instruction, school choices that meet families' needs, and a communications philosophy that welcomes parents and community members into our schools as partners in our work.
"If we can develop a game plan to accomplish those four things, we'll be headed in the right direction," he said.
The transition team is a key component of the 100-day plan guiding Joseph's entry into the school district. The transition team's recommendations, as well as public input sought through a series of 11 "Listen and Learn" meetings scheduled across Nashville in July and early August, will help form the basis for a new strategic plan for Metro Schools.
The transition team will meet for the first time July 11. Each of the four subcommittees will develop their own meeting schedules and work processes. The entire group will convene midway through the process and again in November to conclude their work. A final report of recommendations is expected in December. District staff will support the subcommittees by providing available data and information on current practices within Metro Schools.
"Each of the four subcommittee areas are complex topics that can be approached from a variety of perspectives," Joseph said. "I will be relying on the co-chairs as well as the chairs of each subcommittee to ensure that the work groups have the chance to hear myriad voices through research and focus groups. The final recommendations should be grounded in proven-effective models and reflective of the true needs of our student population and community."