Media Inquiries
Latest Stories
Eric Bymaster has been named Vanderbilt University's associate vice chancellor for finance following a national search, Vanderbilt CFO Brett Sweet announced Monday.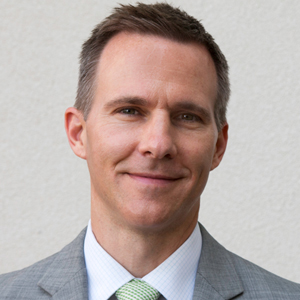 Bymaster will provide strategic leadership to the business officers in each of the university's schools and colleges, the provost's academic affairs team and the university's financial planning and analysis team.
"This leadership role supporting the provost, the schools and the university's financial planning efforts is a key position at all times but especially so now, as Vanderbilt continues to navigate the many financial challenges facing higher education," Sweet said.
Vice Chancellor for Academic Affairs and Provost Susan R. Wente added, "We are fortunate to have Eric join our team and bring his broad expertise to supporting all our academic areas, and I look forward to working closely with him."
A 21-year veteran of higher education administration, finance and planning, Bymaster comes to Vanderbilt from Emory University in Atlanta, where most recently he was the associate vice president for finance, administration and operations in the Division of Campus Life. Bymaster brings with him a wealth of financial and administrative experience across a broad array of schools and university operational areas. Among those are previous stints as Emory's library system budget director, assistant director in Purdue University's foundation real estate office, business officer in Purdue's College of Engineering, and grants and contract administration in Purdue's College of Agriculture.
"I am honored to become part of the Vanderbilt community," Bymaster said. "The opportunity to work with the brilliant faculty, engaged students and driven staff of Vanderbilt is incredibly invigorating. [lquote]Through collaboration, effective management of resources and creative thinking, I look forward to supporting scholarly research, informed and creative teaching, and service to the community."[/lquote]
The recipient of a bachelor of science from Purdue University's Krannert School of Management, Bymaster received a master of science in education administration from Purdue's School of Education. Bymaster will start his new role Aug. 1.