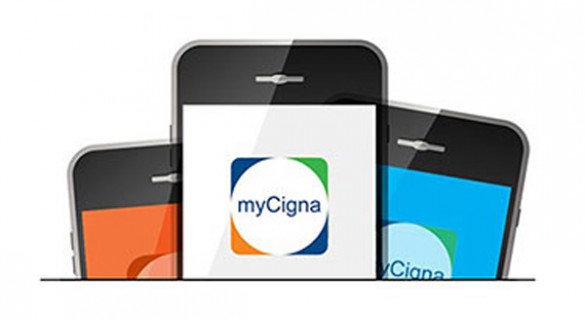 Finding an excuse to skip out on the dentist just got a bit harder. You can now access important benefits information on the go—and your teeth will thank you.
Download the secure myCigna mobile app and gain access to your health information anytime and anywhere to ensure you're never without the tools you need.
You can use myCigna to:
Easily search the Cigna national network of dentists;
Compare quality-of-care ratings;
Access maps for driving directions;
Quickly view ID cards for your entire family;
Print, email or scan right from your mobile device; and
Review claims.
You can use the app as a health wallet to store and organize all important contact information for your dentist and add health care professionals to your contact list right from a claim or directory search.
There are several ways to download the myCigna mobile app for free.
iPhone users: through the Apple app store;
Android users: through the Google Play store;
Kindle Fire users: through the Amazon app store; and
BlackBerry users: through BlackBerry World.
For more information about Cigna and the dental plan benefits including covered procedures and patient charges, visit the dental insurance webpage on the HR website.
To find providers, you also can access information by visiting the Cigna website or calling Cigna Dental Care Customer Service at 1-800-367-1037.