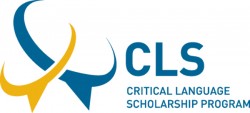 Two Vanderbilt students and two recent graduates will spend the summer abroad in intensive language programs as U.S. Department of State Critical Language Scholarship recipients.
Corbin Allender, a College of Arts and Science student and member of the Class of 2018, will study Chinese in Tianan, Taiwan. Allender has an interest in global mental health and is still deciding on his major. He is a recipient of the Amboian Family Scholarship at Vanderbilt.
Ariana Fowler, a medicine, health and society major and member of the Class of 2017, is headed to Lucknow, India to study Urdu. She previously traveled to India in 2012 to help open an orphanage and school and also has been to Ghana and Honduras to work on issues of health and education. Fowler is a recipient of the Allison A. Poarch Scholarship at Vanderbilt.
Veronica Fulton, a political science, economics and French major and member of the Class of 2016, is studying Korean in Gwangiu, South Korea. Fulton is a recipient of the Drury M. Davis, Emily D. Weed and Homer C. Weed Scholarship at Vanderbilt.
Deya Maldas, a human and organizational development, music and economics major and member of the Class of 2016, will spend the summer in Kolkata, India, where she will study Bangla. In 2014, Maldas received a Nichols Humanitarian Fund fellowship from Vanderbilt, enabling her to conduct field research for the U.N. Anti-Human Trafficking Program in Kolkata. A recipient of the Ingram Scholarship at Vanderbilt, she was among 12 members of the Class of 2016 profiled in MyVU for embodying Vanderbilt's missions of inclusion and community.
The Critical Language Scholarship Program is part of a U.S. government effort to dramatically expand the number of Americans studying and mastering critical foreign languages. Vanderbilt's recipients are among approximately 560 U.S. undergraduate and graduate students who received CLS scholarships in 2016.
Finalists for the scholarship hailed from 48 states and the District of Columbia and represented more than 200 institutions of higher education across the country, including public and private universities, liberal arts colleges, minority-serving institutions and community colleges.
Each CLS participant will spend eight to 10 weeks in one of 24 locations studying Arabic, Azerbaijani, Bangla, Chinese, Hindi, Korean, Indonesian, Japanese, Persian, Punjabi, Russian, Swahili, Turkish or Urdu.
Over the past decade, the CLS program has sent more than 5,000 American undergraduate and graduate students overseas to learn critical languages. The program provides fully funded, group-based intensive language instruction and structured cultural enrichment experiences. Participants are expected to continue their language study beyond the scholarship and apply their critical language skills in their future professional careers.
For more information about the Critical Language Scholarship, visit the program's website.