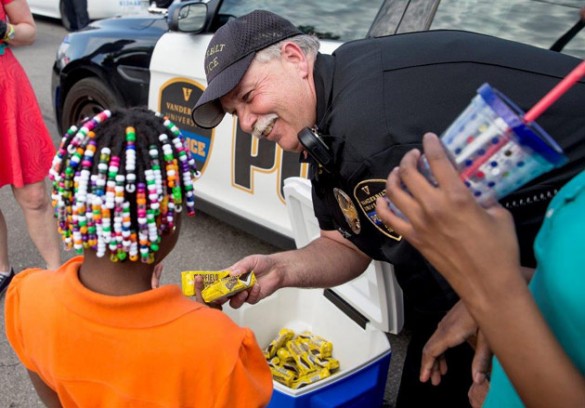 Vanderbilt University, the Vanderbilt Police Department and the Metro Nashville Midtown Police Precinct teamed up May 24 for "Ice Cream on the Go with Metro." Metro and VUPD officers traveled throughout the Edgehill community giving away ice cream to children of all ages as well as to adults.
The effort is part of a community outreach program designed to strengthen relationships among police officers and the Nashville community members they serve. More than 1,200 ice cream treats were distributed.
The May 24 event was the first of four in a monthly series of ice cream giveaways that will be conducted throughout the summer.