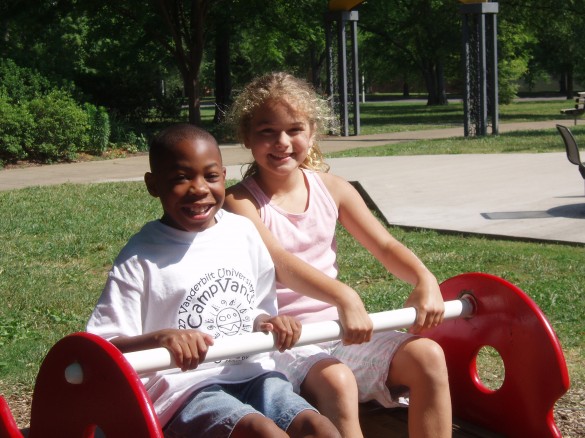 The Vanderbilt Recreation and Wellness Center is offering a variety of youth programs designed to make this a memorable summer for all who participate.
For those enticed by adventure and the great outdoors, CampVandy W.I.L.D. (Wilderness Immersion and Leadership Development) is currently open for registration. The program will be held the week of July 11-15 for ages 13-15. This adventure program is designed to provide teens with an opportunity to break from the typical summer experience and explore the wilderness areas around Middle Tennessee. Outdoor activities will include hiking, flat water boating, rock climbing, a high ropes course and zip lining for $285 for the week. Registration is still available, but space is limited, so do not delay in signing up.
Also available this summer:
For more registration information or questions about VRWC youth programs, visit www.vanderbilt.edu/recreationandwellnesscenter/youth.
Contact: Marilyn Holmes, (615) 343-2638
marilyn.c.holmes@vanderbilt.edu