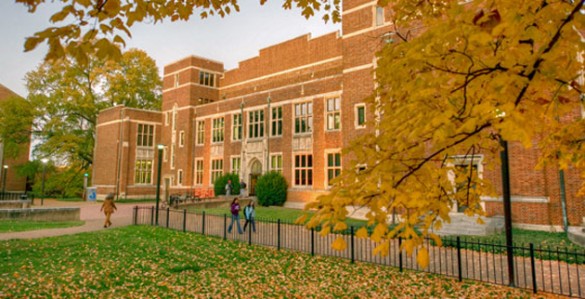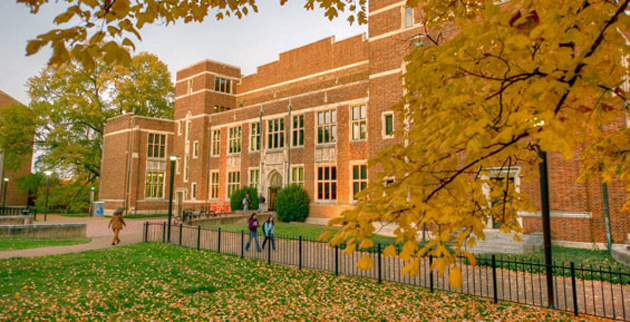 Understanding the opportunities and challenges related to building sustainable national-scale digital humanities projects is one of the goals of a free symposium at the Vanderbilt University Central Library June 2 and 3.
"Cultural Heritage at Scale" is co-sponsored by Vanderbilt Libraries, the Council on Library and Information Resources, and the Andrew W. Mellon Foundation. The event is open to scholars, students and other interested individuals. However, space is limited and registration is required.
"We are pleased to convene this symposium in conjunction with Vanderbilt's continuing involvement in and support for national-scale digital projects," said Jody Combs, interim dean of libraries. "Digital resources have tremendous potential to help transform higher education in terms of global access, scholarly productivity, teaching and sustainability."
Vanderbilt faculty members Jane Landers and David Michelson are among the speakers who will discuss their digital cultural preservation projects.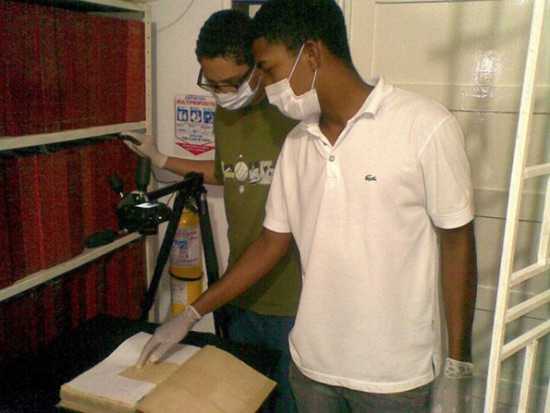 Landers, Gertrude Conaway Vanderbilt Professor of History, directs the Ecclesiastical and Secular Sources for Slave Societies database, which has been hosted by Vanderbilt's library for many years and seeks to preserve African and Afro-descended slave records. The digital archive and website recently was awarded an American Council of Learned Societies (ACLS) Digital Extension Grant. This summer, Landers will take a team of current and former graduate students to Cabo Verde, off the northwest coast of Africa, to continue the search for endangered records on the earliest African slave trade.
Michelson, an assistant professor of the history of Christianity at Vanderbilt Divinity School, is one of three researchers to receive an NEH Humanities Collections and References Resources grant to support the work of Syriaca.org, an online scholarly reference work on the Syriac language and culture, now hosted by Vanderbilt's library. Syriac is a dialect of Aramaic used by early Christians across the Middle East and Asia. Syriaca.org aims to make resources for the study of Syriac accessible to a wider audience and works closely with the Syriac heritage communities to preserve and document their endangered culture.
Also scheduled to speak are Chris Strasbaugh, digital resource archivist and curator at Ohio State University and former director of the Vanderbilt Visual Resources Center; and Dot Porter, curator of digital research services at the Schoenberg Institute for Manuscript Studies at the University of Pennsylvania.
Workshop leaders include Suellen Stringer-Hye, linked data and semantic web coordinator at Vanderbilt Libraries. "As libraries, museums and other cultural heritage organizations confront the digital future, how can the semantic web help them to connect?" Stringer-Hye said. "For example, an inscription on a Greek vase in one museum's collection might mention a ruler noted in a text held by a library, revealing a previously undiscovered connection. The semantic web is about creating the technology and infrastructure to make millions of such inferences and linkages in a scalable manner, leveraging the power of networks."
Also leading workshops are Gregg Garcia, software architect with the J. Paul Getty Trust; Jeff Mixter, software engineer for the Online Computer Library Center; and David Ruvolo, project manager with the CHIA World History Center at the University of Pittsburgh.
Previous milestones in Vanderbilt's efforts to support research into the evolving digital environment for higher education have included partnering with the Council on Library and Information Resources in 2012 to form the Committee on Coherence at Scale for Higher Education. The Andrew W. Mellon Foundation awarded a strategic planning grant to Vanderbilt in 2014 to support the committee's initiatives. Projects being examined have included the HathiTrust, the Digital Public Library of America, and the Digital Preservation Network.
For more information on the symposium, email Suellen Stringer-Hye.