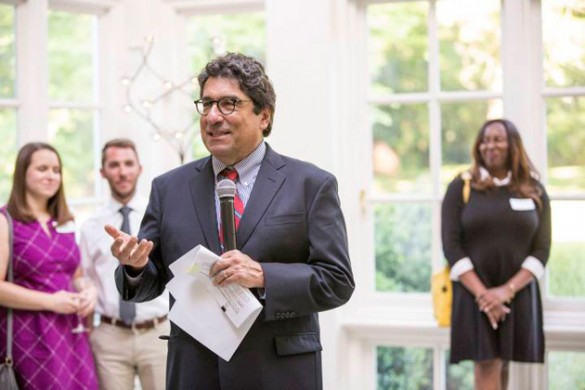 Chancellor Nicholas S. Zeppos hosted a reception May 23 at the University Residence to honor Metro Nashville Public Schools' 46 Blue Ribbon Teachers for 2016.
The award, part of a citywide effort to recognize and honor Metro Nashville Public Schools teachers, is an initiative of the Nashville's Agenda Steering Committee, the Nashville Public Education Foundation and MNPS. Mayor Megan Barry also was on hand to thank the teachers for their dedication and to encourage public-private partnerships such as this one.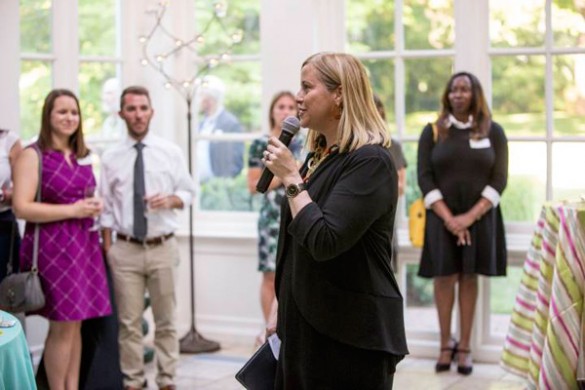 This year, in addition to a $1,000 cash prize and attendance at the honorary reception, the winners will be celebrated in an advertising campaign. The honorees were chosen from among 707 nominations by students, parents, colleagues and community members.