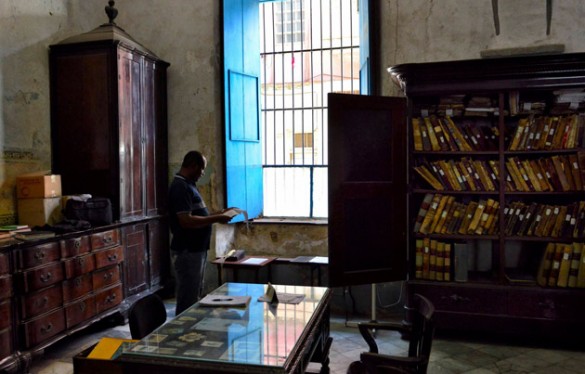 A project directed by Jane Landers, the Gertrude Conaway Vanderbilt Professor of History, to preserve endangered African and Afro-descended slave records has been awarded an American Council of Learned Societies (ACLS) Digital Extension Grant.
"Enhancing the Ecclesiastical and Secular Sources for Slave Societies Digital Archive: A Project to Add Context, Improve Technology, and Strengthen Collaborative Networks" is among five projects to receive this grant, which is funded by The Andrew W. Mellon Foundation.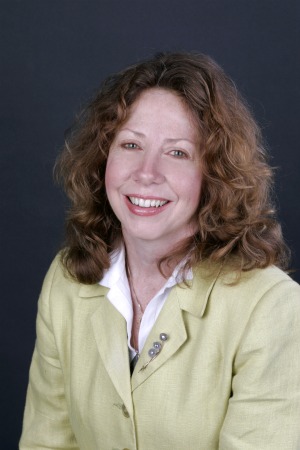 This year's grantees were selected from a highly competitive field of nearly 100 applications across the humanities and humanistic social sciences. Applications for these digital extension grants undergo rigorous peer review by an interdisciplinary panel of scholars with broad expertise in digital scholarship.
"Each of the countries whose African history we are tracking still struggles with the legacy of slavery and its political, economic and social consequences," Landers said. "In each there is great scholarly and popular interest in African history and heritage, and each of the modern nations in which ESSSS teams work must respond to this interest in defining national identities in multicultural societies. The modern nations of Africa whose ancestors were once swept away into the Atlantic slave trade can also benefit from the past preserved in the ESSSS archive."
The Ecclesiastical and Secular Sources for Slave Societies database (ESSSS) was launched in 2003 with an initial grant from the National Endowment for the Humanities. Intensive work in Cuba and Brazil resulted in the digital capture of ecclesiastical records of more than 750,000 individuals during the first three years of the project.
The focus was on Africans and Afro-descended individuals, but the Catholic Church also recorded Europeans, indigenous and Chinese individuals in the same books. Documents preserved among others include 16th-century black baptisms, marriages and burials from the Cathedral of Havana.
A series of additional grants from the British Library Endangered Archives Programme, the Historic St. Augustine Research Institute, and the Diocese of St. Augustine have enabled the ESSSS team to expand its preservation efforts to new churches and archives in Colombia, Brazil, Cuba and St. Augustine, Florida. The St. Augustine church records are the oldest for the nation, dating to the 1590s. The ESSSS archive now holds approximately 600,000 images documenting approximately 4 to 6 million individuals.
The ESSSS project trains local archivists and students at each of its sites in digital preservation. Many are themselves Afro-descended and often live in impoverished communities with few other educational opportunities. Since 2003, several generations of Vanderbilt graduate students and graduate students from Canada, Brazil, Cuba, Colombia and Florida also have worked on the ESSSS project, and some are now incorporating their own students into new ESSSS projects. This summer, Landers will take a team of current and former graduate students to Cabo Verde, off the northwest coast of Africa, to continue the search for endangered records on the earliest African slave trade.
Jean and Alexander Heard Library staff members have provided significant assistance to the digital archive and website. Members of the project team in addition to Landers are Clifford Anderson, director for scholarly communications at the library; Paula Covington, Latin American and Iberian bibliographer and senior lecturer in Latin American studies; Dale Poulter, coordinator of search and core services at the library; Kara Schultz, doctoral candidate in Latin American and Atlantic history; and Angela Sutton, lecturer in history.
"My colleagues at the Vanderbilt University Library and I are delighted to support Jane Lander's flagship digital humanities project," Anderson said. "This grant builds on the success of the international workshop 'Digital Humanities and the History of Slavery' held at the library last fall. In future symposia, we'll be discussing how to expand the reach, richness and connectivity of the project using technologies like linked data and web services."
The American Council of Learned Societies is a private, nonprofit federation of 73 national scholarly organizations. In 2016, the organization will award more than $18 million to more than 300 scholars across a variety of humanistic disciplines.