Media Inquiries
Latest Stories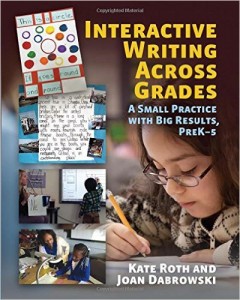 Interactive Writing Across Grades: A Small Practice with Big Results, PreK-5 (2016, Stenhouse) by Kate Roth and Joan Dabrowski, EdD'08
Interactive Writing Across Grades provides a how-to guide for using interactive writing—a dynamic, unscripted instructional method in which the teacher and students work together to construct a meaningful text while discussing the details of the writing process. This step-by-step and grade-by-grade guide helps teachers figure out where and how interactive writing fits within the literacy framework.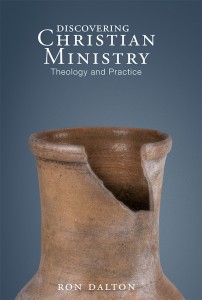 Discovering Christian Ministry: Theology and Practice (2015, Beacon Hill) by Ron Dalton, DMin'84
What is the purpose of Christian ministry? Is it about upholding traditional standards? Is it about meeting organizational goals? Or is it a mixture of meanings and roles? With numerous ways of understanding ministry, getting a grasp on it can be a difficult task. Discovering Christian Ministry not only gives a concise yet comprehensive definition of ministry, but also offers a ministerial vision that encompasses the personal and social spheres of life.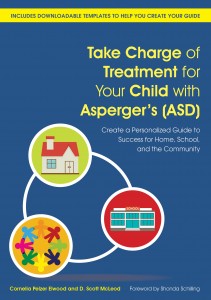 Take Charge of Treatment for Your Child with Asperger's (ASD): Create a Personalized Guide to Success for Home, School and the Community (2015, Jessica Kingsley) by Cornelia Pelzer Elwood, BA'90, and D. Scott McLeod
This book provides straightforward, practical instructions to equip parents with the knowledge and tools to become effective case managers for their child's unique autism spectrum disorder (ASD) profile. The book's online component helps parents easily personalize ASD tools to create their guide—a comprehensive case management toolbox for home, school and the community.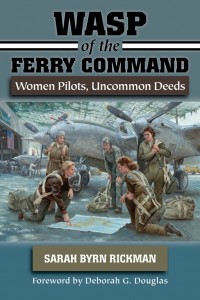 WASP of the Ferry Command: Women Pilots, Uncommon Deeds (2016, University of North Texas) by Sarah Byrn Rickman, BA'58
In the spring of 1942, Col. William H. Tunner lacked sufficient male pilots to move vital trainer aircraft from the factory to the training fields. Nancy Love found 28 experienced women pilots who could do the job. They, along with graduates of the Army's flight training school for women, performed this duty until fall 1943, when manufacture of trainers ceased. This is the story of the women ferry pilots who flew more than 9 million miles in 72 different aircraft—115,000 pilot hours—for the Ferrying Division, Air Transport Command, during World War II.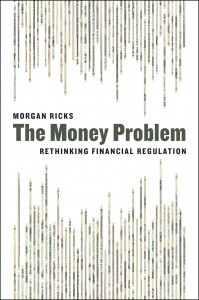 The Money Problem: Rethinking Financial Regulation (2016, University of Chicago) by Morgan Ricks, associate professor of law
Years have passed since the world experienced one of the worst financial crises in history, and while countless experts have analyzed it, many central questions remain. Should money creation be considered a public or private activity—or both? What do we mean by, and want from, financial stability? What role should regulation play? How would we design our monetary institutions if we could start from scratch? In The Money Problem, Ricks addresses these questions, offering a practical blueprint for a modernized system of money and banking—one that, crucially, can be accomplished through incremental changes to the United States' current system.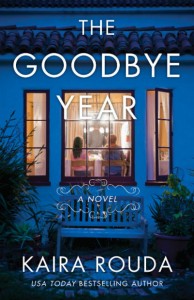 The Goodbye Year (2016, SparkPress) by Kaira Rouda, BA'85
As a handful of parents and their children face the all-important senior year of high school—an intense time of change for the kids and their soon-to-be-empty-nest parents—the cracks beneath the surface of their seemingly perfect lives begin to appear. This novel, told from the points of view of both parents and children, explores high school peer pressure, life after high school, and how a transition that should be the beginning of a couple's second act together―empty nesting―might possibly be the end.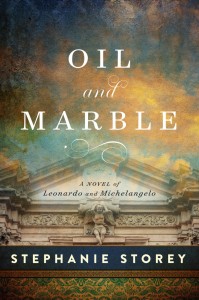 Oil and Marble: A Novel of Leonardo and Michelangelo (2016, Arcade) by Stephanie Storey, BA'93
From 1501 to 1505, Leonardo da Vinci and Michelangelo Buonarroti both lived and worked in Florence, Italy. Leonardo was a charming, handsome 50-year-old at the peak of his career. Michelangelo was a temperamental sculptor in his mid-20s, desperate to make a name for himself. Storey's novel reimagines their nearly forgotten rivalry.
Read the New York Times book review.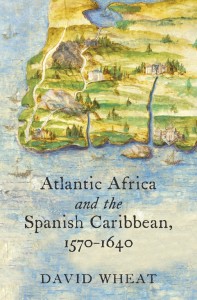 Atlantic Africa and the Spanish Caribbean, 1570-1640 (2016, University of North Carolina) by David Wheat, MA'03, PhD'08
This work resituates the Spanish Caribbean as an extension of the Luso-African Atlantic world from the late-16th to the mid-17th century, when the union of the Spanish and Portuguese crowns facilitated a surge in the transatlantic slave trade. With African migrants and their descendants comprising demographic majorities in core areas of Spanish settlement, Luso-Africans, Afro-Iberians, Latinized Africans and free people of color acted more as colonists or settlers than as plantation slaves. These ethnically mixed and economically diversified societies made possible Spain's colonization of the Caribbean.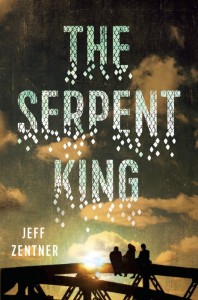 The Serpent King (2016, Crown Books for Young Readers/Random House) by Jeff Zentner, JD'06
The son of a Pentecostal preacher faces his personal demons as he and two outcast friends try to make it through their senior year of high school in rural Forrestville, Tennessee, without letting the small-town culture destroy their creative spirits and sense of self. Drawing from his own roots growing up in the South, Zentner's debut novel was named one of the Most Anticipated YA Books of 2016 by the magazine Paste and on Popcrush.com.