Media Inquiries
Latest Stories
Volunteers connect the Vanderbilt alumni community and drive the philanthropic support that significantly impacts the university's mission to educate, discover and lead. That collective strength was clear Feb. 26–27, when 100 chapter leaders and Reunion chairs came together for the 2016 Reunion Kickoff and Chapter Leadership Conference.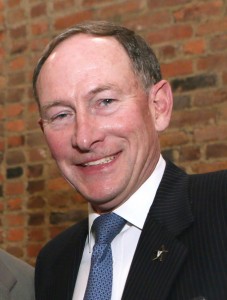 After a reception hosted by Chancellor Nicholas S. Zeppos and a university update from Provost Susan R. Wente, the volunteers were ready to roll up their sleeves for their alma mater. Reunion is set for Oct. 20–22, 2016.
"The energy was contagious as Reunion volunteers began to brainstorm ideas that will motivate their classmates to attend and make a gift in honor of their Reunion," says Ed Clark, BE'76, Reunion 2016 general chair.
Chapter leaders eagerly shared ideas with each other. "As co-president of the Vanderbilt Miami Chapter, I found it very helpful to hear so many great ideas. I am looking to plan some big events this year and now feel much more prepared," explains Kellie Montoya, BA'04.
The weekend also introduced a new Commodore tradition, Vanderbilt Giving Day. Volunteers were crucial to the success of this inaugural event, which took place April 21, and they responded eagerly to the charge to encourage alumni to make a gift of any size that day and help turn the campus gold.
"I cannot thank our volunteers enough," says Graham Stewart, associate vice chancellor for alumni relations. "Together they are leading the charge for Giving Day, Reunion and their chapter activities, bringing more than 13,000 alumni closer to Vanderbilt and inspiring the philanthropic support that provides countless opportunities for Vanderbilt students, faculty, researchers, and the entire campus community."
—MATT ANDERSON
---