Miracle Maker: Henderson Stuns Fans with 80-Foot Shot
by
Missy Pankake
May. 12, 2016, 4:25 PM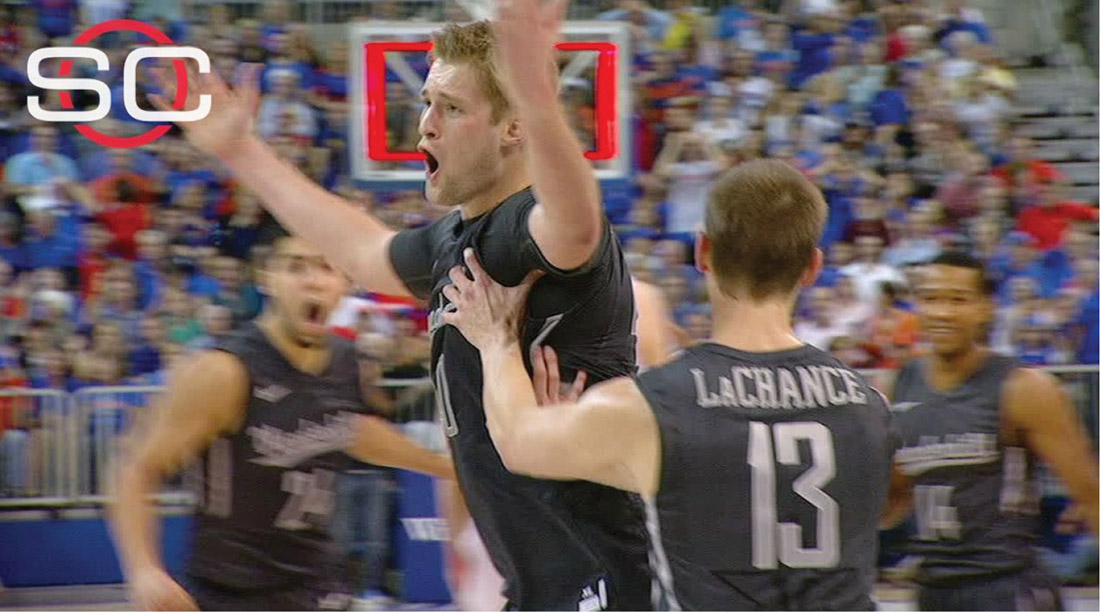 It's rare when a reserve center who had been averaging 3.5 points per game is asked to conduct a postgame interview on ESPN's SportsCenter. It's even rarer when said player sinks an 80-foot shot at the halftime buzzer.
But that's what happened in Gainesville, Florida, on Feb. 23, and that's why Josh Henderson was summoned to appear on national television after the Commodores' 87–74 win over Florida.
"It was pretty neat," says Henderson about his unlikely media blitz. "Damian [Jones] had a great game. They asked him to do Vandy radio [for a postgame interview] and then said, 'Josh, we need you for SportsCenter.' The guys in the locker room went wild. It was a cool moment."
Henderson's shot was set up by a strong defensive play by sophomore guard Matthew Fisher-Davis, who blocked a potential game-tying layup with three seconds remaining in the half. The ball ended up in Henderson's hand at Florida's foul line. He turned and heaved it toward the basket at the other end of the court.
"I didn't know how much time was left, so I just threw it up," Henderson says. "It had the right distance and the right aim. It went in."
The miracle shot was a memorable moment for Henderson, a Roanoke, Virginia, native who has persevered through several serious injuries to emerge as a key contributor during his sixth season at Vanderbilt. Having earned his B.A. in economics in 2014, he's now working toward an M.Ed. in leadership and organizational performance at Peabody. He is the only graduate student on the team's roster.
"I didn't want to be defined by my injuries," Henderson says. "I felt like I had more left in the tank—like this could be a good year and I could help the team."
---