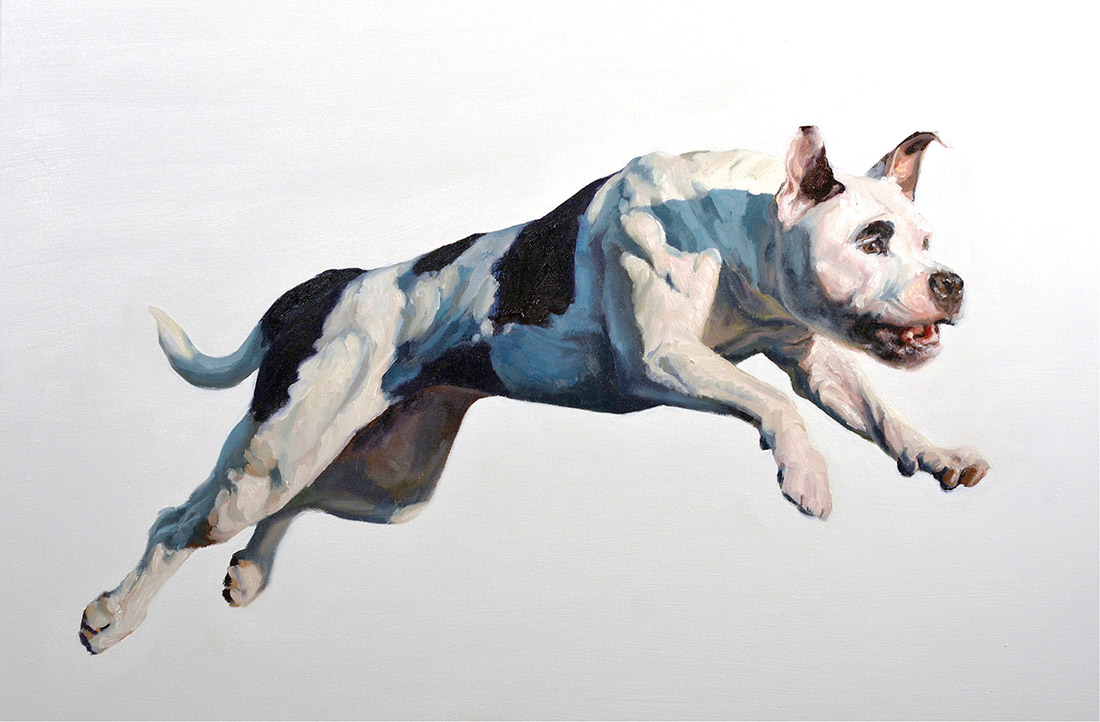 Hannah Stahl has always been aware of the warnings that come with her chosen career: Making a living as an artist can be a dog's life. Little did the Brooklyn, New York, resident know how true that would turn out to be.
Last August, Stahl won first place in the Westminster Kennel Club's dog art contest—held several months before the club's 140th annual dog show, in partnership with the New York Academy of Art—by wowing judges with Lucy, an oil-on-canvas painting of a leaping Staffordshire bull terrier. The honor came with a $5,000 cash prize.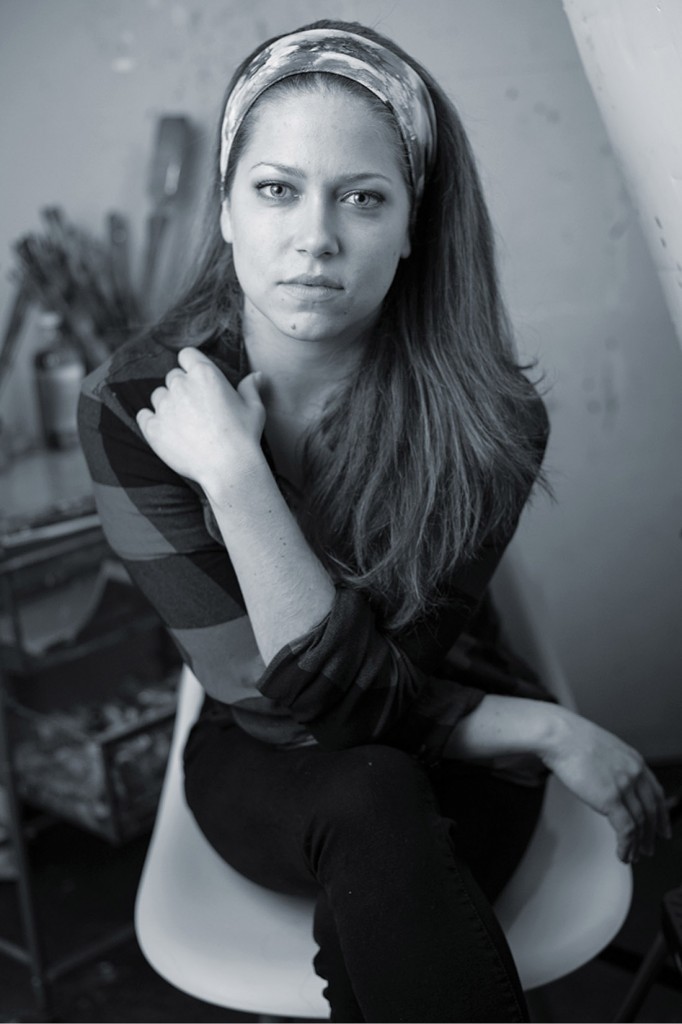 "It was amazing to be recognized by such a wonderful organization," Stahl says of her feat. "Obviously, they have the most beautiful dogs."
Having learned about the contest only a week before the entry deadline, Stahl wasted little time. She and a friend, Lucy's owner, took the stocky English breed to a nearby park, where the pair took more than 100 photographs of the 4-year-old canine chasing a rubber ball.
Based on the images, Stahl completed the 24-by-36-inch painting in a day. With early morning shadows darkening her forequarters, the airborne Lucy, her white coat mottled with black, appears ready to burst through the artwork's boundaries.
Stahl started painting in earnest as a high school senior in Rhode Island. It was at Vanderbilt, however, where Stahl discovered her true calling as an artist. Mel Ziegler, the Paul E. Schwab Professor of Fine Arts and chair of the art department, urged her on, tantalizing Stahl with visions of traveling the world to experience great masterworks.
She did just that in 2012, after winning the department's prestigious Margaret Stonewall Wooldridge Hamblet Award. The $25,000 prize allowed Stahl to travel for a year in Europe after graduation. In Italy and Amsterdam she soaked in her classical inspirations—Caravaggio and Rembrandt. Returning to Nashville, she exhibited her own work in a solo show at Vanderbilt.
"From that moment on, there was no turning back," she says. "I feel that everything began at Vanderbilt."
Stahl describes her oil creations as "narrative stories about anything, about memories that move me in some way that I think are worth sharing." But she also accepts commissions for portraits—both humans and animals. This summer she will paint former Vanderbilt football player Andrew East, BE'14, most recently a long snapper for the NFL Kansas City Chiefs.
Stahl hasn't ruled out taking part in a future Westminster art contest. Dogs, she says, give her the same satisfaction that viewers take from her work. "They're such sincere beings and compassionate creatures," she says. "They're inspiring."
—ANDREW FAUGHT
---