Dan Whittle, BA'84: Cuban Preservation
by
Missy Pankake
May. 12, 2016, 4:20 PM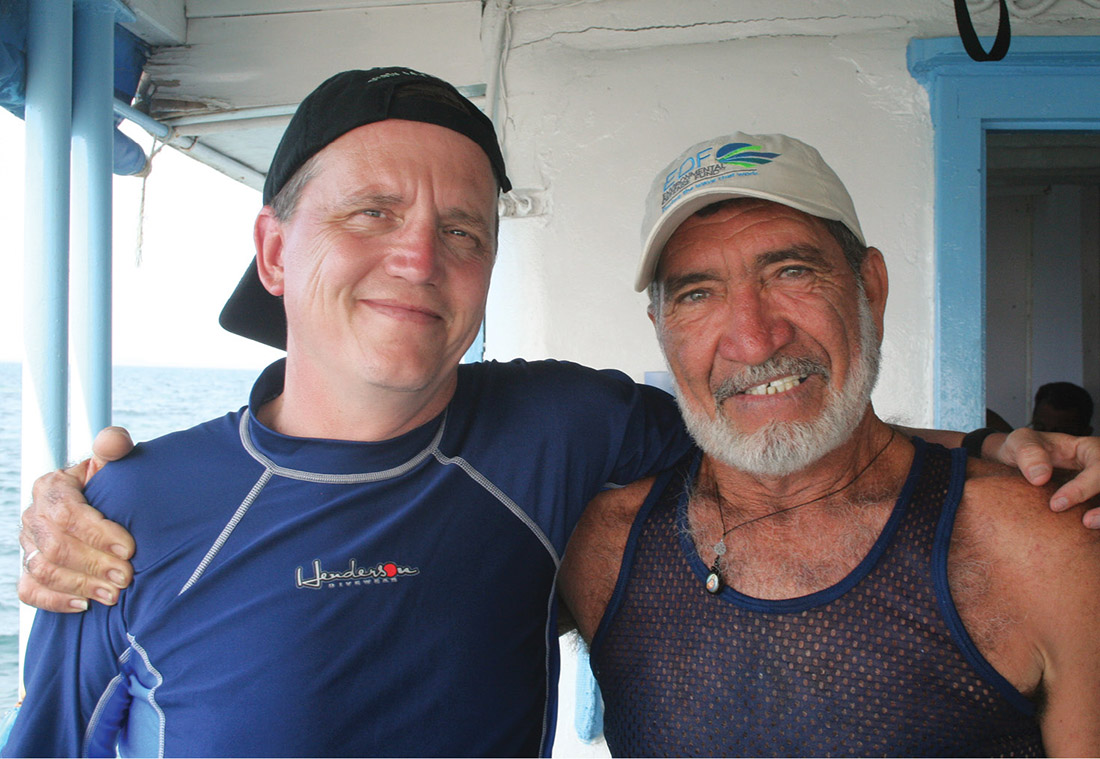 As Cuba and the U.S. renew diplomatic ties, a tropical island paradise beckons American tourists and businesses long excluded from its shores. Which is exactly what concerns Dan Whittle.
The senior attorney for the nonprofit Environmental Defense Fund, an advocacy group known for its work on ecosystem restoration and oceans, has been working since 2000—when tensions still simmered between the two governments—to preserve Cuba's natural resources, including pristine coral reefs and mangrove forests that form a thriving marine habitat.
"Cubans are well aware of the opportunities and challenges associated with opening up," says Whittle, noting that new hotels, golf courses and marinas already are being discussed. "Most Cubans I know see it as a real opportunity to grow the economy. There's a fierce debate about where to strike the balance."
For his part, Whittle organizes and convenes meetings among Cuban scientists and their U.S. counterparts, as well as policymakers. While Cubans have a longstanding commitment to the environment, "they lack the data and field research" to best assess habitat health, he says.
Whittle's relationship with Cuba came about largely by happenstance. He was running EDF's Southeast Oceans Program, which helps East Coast fishermen establish sustainable, profitable fisheries, when an EDF colleague suggested including the Caribbean nation. Cuban officials eagerly signed on to the effort.
During the past 16 years, Whittle, who lives in North Carolina, has traveled to Cuba 70 times, including 11 trips in the past year. The nation is working to protect a section of its insular platform, a nearly 27,000-square-mile coastal region that is home to about 6,500 species of fish, crustaceans, sponges and mollusks, in addition to 1,360 miles of coral reef.
"Both countries have an interest in the environment, and it's not terribly political," Whittle says. "I'm cautiously optimistic, just simply based on my history there."
Whittle, who majored in economics at Vanderbilt, says he first developed his environmental sensibilities as a sophomore, after participating in a student-taught wilderness skills course in which students spent a semester whitewater canoeing, rock climbing and caving in East Tennessee.
"I always had a love for the outdoors, but that experience was life-changing," Whittle says.
He'd go on to spend his junior year abroad, in Regensburg, Germany, at a time when acid rain typically made the headlines. "I came back to Vanderbilt my senior year charged up and committed to working on environmental issues," he says. "The good thing about Cuba is there seems to be a premium placed upon good information and science."
—ANDREW FAUGHT
---