Media Inquiries
Latest Stories
College of Arts and Science Dean Lauren Benton has announced that Assistant Professor of Medical Education and Administration Michelle M. Grundy will become director of the Health Professions Advisory Office, which provides guidance to undergraduate students interested in attending health professions graduate schools.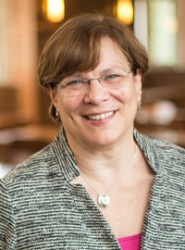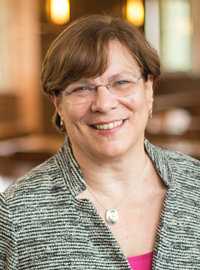 "I'm delighted that Professor Grundy has agreed to take on this important role. Her extensive experience in medical school admissions and her leadership in training undergraduates interested in pursuing research and biomedical sciences make her the ideal candidate for this position," Benton said. "She will have a positive impact on the careers of students from across the university."
Grundy, whose appointment takes effect July 1, is currently the associate director of the Medical Scientist Training Program at the Vanderbilt University School of Medicine, responsible for the overall administration of the program. She earned a bachelor of science degree from Vanderbilt in 1993 and a Ph.D. in microbiology and immunology in 2000. She has worked with the Office of Biomedical Research Education and Training since 2000. In 2002, Grundy joined the medical school faculty and has directed the admissions process for both the Ph.D. and M.D./Ph.D. programs since that time. In 2003, Grundy also became director of the Vanderbilt Summer Science Academy, which provides training for undergraduates interested in pursuing careers in research and the biomedical sciences.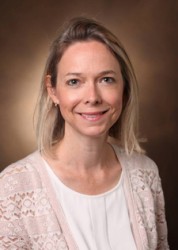 Grundy takes over the director position from Dr. Robert Baum, who is retiring June 30. He has led the advisory office since 2006. During his tenure, Baum has taken a hands-on approach in directing the office, interviewing each student before writing their letters of recommendation. Baum also revived the Nance Award, given annually to a Vanderbilt student applying to medical school who has overcome significant challenges and is committed to a humanistic approach to medical care. The office also runs the successful Health Professions Graduate School Fair.
"The college is very grateful for Robert Baum's contributions," Benton said. "He steps down having guided countless Vanderbilt students to successful careers in medicine and the health professions—an impressive legacy."
Baum earned his medical degree from the University of Cincinnati College of Medicine in 1988 and held positions as a physical medicine and rehabilitation physician at facilities in Pennsylvania and Tennessee. In 1996, he joined Vanderbilt's Department of Orthopedics and Rehabilitation as an assistant professor, a position he held until 2012. Before entering medical school, Baum worked for a decade as a financial analyst with the U.S. Securities Exchange Commission.