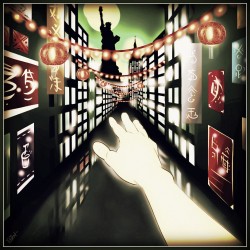 The Vanderbilt Institute for Digital Learning (VIDL) announces this year's recipients of its prizes for digital innovation by an undergraduate student and by a graduate or professional student. First-, second- and third-place winners for each award were presented April 26.
Awards were given for student projects that illustrate innovation in digital learning tied to either research or pedagogy. Awarded projects emerged from coursework or thesis or dissertation research, but were not limited to these types of projects.
The first-place winner of the Prize for Digital Innovation by an Undergraduate Student is Ellen Wang, a junior medicine, health and society major from Frederick, Maryland. Her project—a website called "Seven Yellow Faces"—features a collection of conceptual digital drawings examining ethnic identities and alienation through popular stereotypes. The works are informed by the vices described and categorized as the "seven deadly sins" in Christianity. Wang completed the project for her Asian American Literature (the Mechanisms of Alienation) course.
Emma Baker, a senior English major from Seattle, took second place in the undergraduate contest for her Literature, Science and Technology project "The Imperfect Copy," in which participants reiterated a single story in different voices, forms and mediums; introduced different versions of orally remediated stories; and focused on the concept of mediation as a mechanism of producing alternate realities.
Third place went to Michael James Zoorob, a senior political science major from Bellaire, Texas, who is serving as president of The Vanderbilt Political Review, a nonpartisan undergraduate student newspaper. His project, "2015 Political Survey of Vanderbilt Undergraduates," used online survey design, statistical analysis and data visualization to gain insight into Vanderbilt students' political leanings.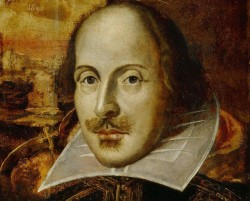 The first-place winner of the Prize for Digital Innovation by a Graduate or Professional Student is Don Rodrigues, MA'13, who is working toward his Ph.D. in English, for his project "Shakespeare, Editor." Using both traditional and digital analytic methods to visualize the "hand," or literary signature, of William Shakespeare, Rodrigues looked at a selection of works of which Shakespeare was known to have contributed to better understand him not as an author, but as a collaborator and editor. The major examination is of a collection of poems called "Love's Martyrs," for which Rodrigues demonstrated that a portion of the text traditionally credited to Robert Chester actually displays Shakespeare's "hand" rather than Chester's.
Second place went jointly to fourth-year medical students Jared Shenson and Ryan Adams for their project "iPads in the Anatomy Laboratory." They developed pilot programs to test the advantages and disadvantages of digital over traditional instructional aids, shared their findings locally and nationally, and developed methods to teach students how to employ the content most effectively in the lab setting.
Third place in the graduate or professional student category went to Colleen Russo, MS'14, who is working toward her Ph.D. in psychology at Peabody College of education and human development. Her project "Children and Touchscreen Devices" investigated how young children interact and learn from touchscreen devices. On a shoestring budget, her team created a series of apps designed to test, measure and record child–tablet interactions.
Learn more about the Student Innovation Awards program, or contact Ole Molvig, assistant professor of history and assistant director of VIDL, for more information.