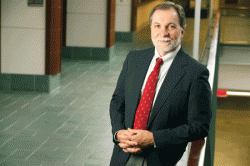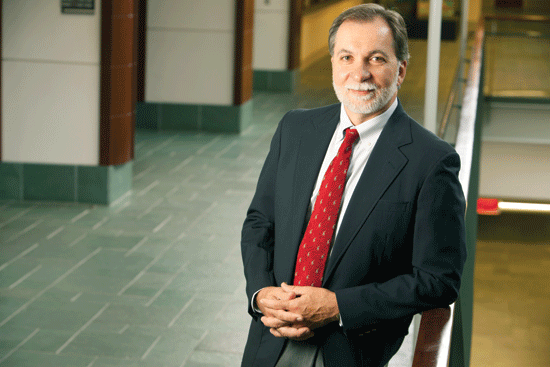 J.B. Ruhl, an expert in environmental, natural resources and property law at Vanderbilt Law School, will provide an overview of our vast and highly regulated global food system and the push for reform at the Williamson County Public Library (Main Library) May 24 at 6:30 p.m.
Ruhl, the David Daniels Allen Distinguished Professor of Law and director of the Program on Law and Innovation, will discuss "The Food System and the New Food Movement — Recipes for Law and Policy" in the Main Library's Community Room.
"Every piece of food and drop of drink you put in your mouth is the end product of a social-economic-environment system — the food system," says Ruhl, who is also co-director of the Energy, Environment and Land Use Program. "Think back to last night's dinner, whether a quick fast-food meal or one home-cooked from scratch. Where did it come from? Do you have any concerns about how all the ingredients were handled, processed and prepared along the way? [lquote]Why are a growing number of people advocating for change through the New Food Movement?[/lquote]"
Ruhl's talk will be based on a popular law school seminar he teaches with topics that include agriculture and the environment, food safety regulation, the farm-to-table movement, sustainable agriculture and more.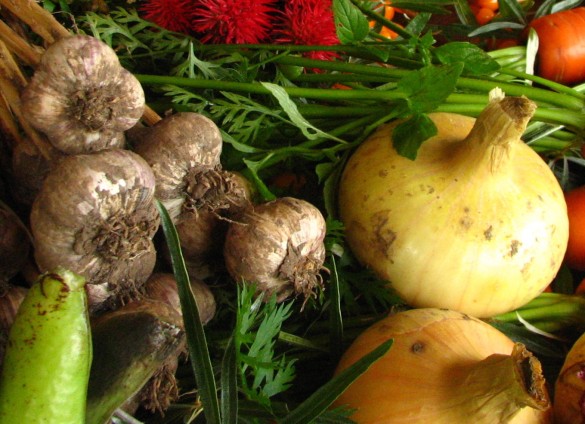 Ruhl taught at Florida State University College of Law before joining the Vanderbilt faculty in 2011. He began his academic career at the Southern Illinois University School of Law, where he taught and earned a doctorate in geography. He received his J.D. from the University of Virginia Law School.
He has written extensively for leading law reviews and peer-reviewed scientific journals on climate change, the Endangered Species Act, ecosystems, and other environmental and natural resources law issues. An article he co-authored, "Aligning Restoration Science and the Law to Sustain Ecological Infrastructure in the Future," was honored recently with the Ecological Society of America's Sustainability Science Award.
Ruhl's lecture is part of "Vanderbilt at the Library," in which the university's professors share their expertise monthly with the public on a wide range of research projects.
For more information about the lecture series, call Community, Neighborhood and Government Relations at (615) 343-0556.
Registration is encouraged for each talk.