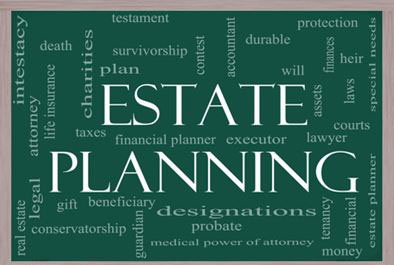 Most people don't like to think about a future they don't share with their loved ones, but getting your affairs in order today can make your passing less stressful for those you leave behind.
If you die without a will, your estate could go through a costly and time-consuming probate process to determine who receives your property. If you have children and do not officially designate a guardian, the state may choose one for them, even if you've discussed other plans with your family. And yet, according to Forbes, 55 percent of Americans don't have a will.
Learn more about the importance of having a will, along with other estate planning basics, by taking advantage of two sessions hosted by the Vanderbilt Child & Family Center in May.
May 4 lunch and learn: Estate Planning 101
For an introduction to estate planning, attend the Vanderbilt Child & Family Center lunch and learn on May 4 from noon to 1 p.m. in Medical Center East, Room 8380B. Feel free to bring your lunch.
Lea Johnson, attorney at law, will provide information on living will, power of attorney, and durable power of attorney. She will also discuss why these documents are important and when they are needed.
Free estate planning advice offered May 19
If you are unable to attend the lunch and learn or have specific questions about estate planning, stop by Light Hall Room 411 on May 19 between 11:30 a.m. and 2 p.m. Attorneys will be on hand to answer questions about advance directive, conservatorship, last will and testament, living will, power of attorney, probate and trust.
Consultations will last approximately 15 minutes and will be offered on a first-come, first-served basis. Plan to arrive no later than 1:30 p.m. to request an appointment. Several attorneys will be available, but you may have to wait based on demand.
Click here to see the flier.
Create your legal documents online at no cost
For a convenient, secure way to create a will, living will, or power of attorney document, visit WillsCenter.com, MetLife's free online will preparation service.
For more information about the free estate planning sessions, visit the Vanderbilt Child & Family website or contact Stacey Bonner, family services coordinator, at (615) 936-1990.