Blackboard news: Course management system demos, new policy, upgrade coming soon
Apr. 15, 2016, 11:27 AM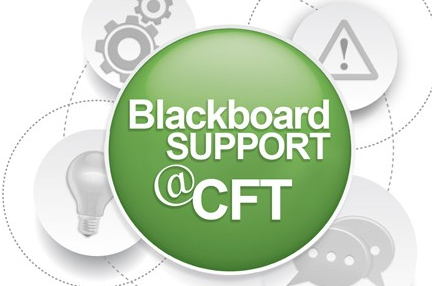 The Center for Teaching, the administrative home for Blackboard at Vanderbilt, has three upcoming events / changes related to Blackboard to share with the Vanderbilt community.
Attend course management system vendor demos April 18-29 
The Center for Teaching invites Vanderbilt faculty, staff, and students to a series of product demonstrations by the three vendors under consideration for Vanderbilt's next course management system (CMS). The demonstrations, along with feedback from those who attend them, will inform Vanderbilt's decision to renew its contract with Blackboard, set to expire in 2017, or to move to another CMS better suited to supporting teaching and learning at Vanderbilt. Come to a demo for each vendor and learn more about the university's options.
See the schedule for demos >
Learn more about the CMS selection process >
New Blackboard Course Availability and Deletion Policy to be implemented in May 2016
The new policy, recommended by Vanderbilt's Blackboard implementation team and approved by the Blackboard Faculty Advisory Committee, is intended to reduce the amount of storage space Vanderbilt purchases annually from Blackboard, while also allowing most instructors to make use of Blackboard course copying tools to reuse materials from previous courses in new ones. Following implementation of the new policy, on May 31, 2016, students will lose access to all courses offered Spring 2015 and earlier, and instructors will lose access to all courses offered Fall 2013 and earlier. Please make personal copies of any needed course materials by May 20th. For more details on the new policy and what it means for you, please visit the Blackboard support site blog post.
Blackboard upgrade scheduled for May 21-22, 2016
On May 21, 2016, starting at 8 p.m., Blackboard will be updated to a more recent version of the system. This update will provide several feature enhancements, but the user interface will be unchanged. We are updating from the April 2014 Blackboard release to the Q4 2015 version.
Please note that Blackboard will be unavailable between 8 p.m. on Saturday, May 21st, and 8 p.m. on Sunday, May 22nd, while the update is applied. Instructors teaching during that time are advised to bear this in mind when setting course schedules and assignment deadlines.
If you have questions about the update or any Blackboard support needs, please contact the Blackboard support team at blackboard@vanderbilt.edu