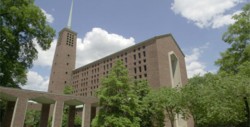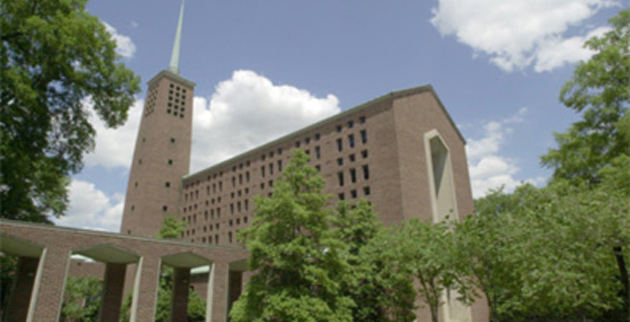 Creative artists, advocates and activists will come together at Vanderbilt Divinity School April 22–23 to explore the role that art could play in creating equitable change in Nashville, among other topics.
"Spirit/Place: Imagining a Creative Community of Art, Advocacy and Action," which is free and open to the public, will be keynoted by Roberto Bedoya, a nationally noted writer and cultural activist.
Another part of the program is "I Sing the Beloved Community," with performances by Nashville singer–songwriters Ashley Cleveland, Jimmy Hall, Odessa Settles, Phil Madeira, Dave Perkins and Kyshona Armstrong.
The overall conference is part of the Transformative Justice series. Participants are encouraged to bring their unique perspectives and experiences to this event, which will look at theories, practices and performances that have shaped our city and are shaping a new Nashville.
Bedoya will open the conference with the keynote address, "Belonging, Cities and Poetic Will," at 5 p.m. April 22 in Benton Chapel. He is former executive director of the Tucson Pima Arts Council and a strong supporter of creative resilience in communities of color. In addition, he is  author of Creative Placemaking and the Politics of Belonging and Dis-belonging, first published on the Arts in a Changing America website.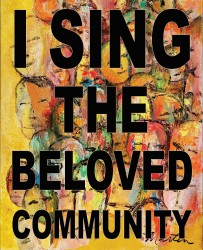 Musical and spoken-word performances will follow Bedoya's talk and a brief reception. "'I Sing the Beloved Community' will celebrate the role of the arts in establishing the beloved community that was envisioned by Martin Luther King Jr.," said Dave Perkins, associate director of the Religion in the Arts and Contemporary Culture program at the Divinity School. "I am also looking forward to the performances of several divinity and Graduate Department of Religion students." This event begins at 7 p.m. in the Divinity School Reading Room.
Saturday's program gets underway at 9 a.m. with "What Inspires You?" Panelists are Damien Durr, who earned his master of divinity from Vanderbilt in 2011 and is part of the Children's Defense Fund Nashville team; Lis Valle-Ruiz, doctoral candidate in homiletics and liturgics; and local artists Thaxton Waters and Elisheba Israel.
"Disrupting the Space-Time Continuum: Visioning New Futures and Alternate Realities for Social Change" is scheduled from 10:30 to 11:30 a.m. with D.J. Hudson, a local activist who earned her master of divinity in 2014 and has a commitment to understanding, teaching and learning strategic nonviolent resistance in the context of 21st-century social movements; and Carlin Rushing, a Nashville activist and program assistant for the Carpenter Program in Religion, Gender and Sexuality at Vanderbilt.
"Taking Back My Dignity! Empowerment through Wood and Self-Portrait" will take place from 11:45 a.m. to 12:45 p.m. The hands-on workshop will be led by Bobbi Negrón, Ndume Olatushan and Jairo Robles, all of Freedom Arts Nashville.
"Spirit/Place: Imagining a Creative Community of Art, Advocacy and Action" is presented by Vanderbilt Divinity School, Carpenter Program in Religion, Gender and Sexuality, Religion in the Arts and Contemporary Culture, Cal Turner Program for Moral Leadership in the Professions, Scarritt-Bennett Center and Metro Arts.
For event planning purposes, registration is requested. For more information email Sha'Tika Brown or call (615) 936-8453.