Media Inquiries
Latest Stories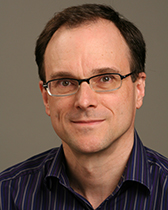 Northwestern University economist and industrial organization expert Robert Porter will deliver a talk titled "Empirical Analysis and Auction Design" as part of the Vanderbilt University Department of Economics Steine Lecture Series.
The lecture will take place at 4 p.m. on Tuesday, April 19, in the Community Room of the Vanderbilt Jean and Alexander Heard Library. Public parking is available in the Wesley Place garage across 21st Ave. from the library, behind Bruegger's Bagels and CVS. The garage entrance is located on Scarritt Place.
Porter is the William Kenan Jr. Professor of Economics at Northwestern University. His research focuses on theoretical and empirical studies of collusion, price wars, and bidders' behavior in auctions. He has studied the federal auctions of offshore oil and gas leases, and of procurement auctions for highway construction and for school milk.
Porter is a Fellow of the Econometric Society and of the American Academy of Arts and Sciences, and the 2009 Distinguished Fellow of the Industrial Organization Society. He served as president of the Econometric Society in 2015 and is a former co-editor of Econometrica, the RAND Journal of Economics, the American Economic Journal: Microeconomics, and the Handbook of Industrial Organization.
The David Steine Lectureship was established in 1978 by multiple donors to provide support for an annual lecture or lectures in the Department of Economics at the College of Arts and Science. The lectures, addressing economics problems of interest to the general public, honor former Vanderbilt Professor David L. Steine.
[campusmap]