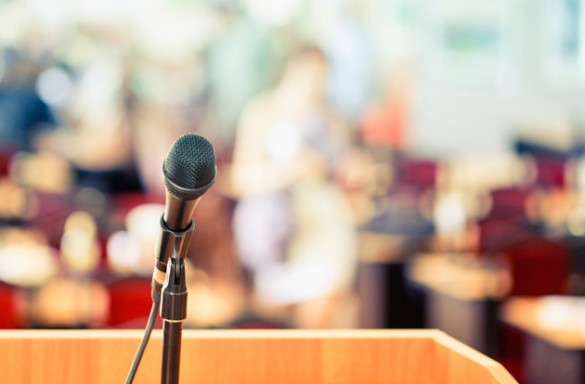 The second of two forums discussing gender awareness and inclusion at Vanderbilt sponsored by the Faculty Senate and Vanderbilt Student Government will be held from 4 to 5 p.m. Tuesday, April 12, in Moore College, Room A117. All faculty, students and staff are invited to attend.
The first forum was held April 6. The forums represent the culmination of a yearlong collaboration between the Faculty Senate and VSG.
"Soon after the fall semester started, Vanderbilt Student Government President Elizabeth Shahnasarian, VSG Speaker of the Senate Jackson Vaught and VSG Chief of Staff Julia Gabriel approached the Faculty Senate's Executive Committee about a desire to engage with faculty around issues that foster a more welcoming and inclusive classroom environment. We were immediately on board," said Paul Lim, associate professor of the history of Christianity and immediate past chair of the Faculty Senate. "[rquote]We hope this is the beginning of many successful partnerships in the future addressing initiatives of import and substance on college campuses."[/rquote]
The Faculty Senate and VSG are partnering with the Office of Lesbian, Gay, Bisexual, Transgender, Queer and Intersex Life and the Center for Teaching to develop training materials that will initially be rolled out to Vanderbilt's four undergraduate schools. These materials are designed to challenge and engage faculty to think expansively about gender identity in their day-to-day student interactions.
"We envision school-level panel discussions with committed faculty who have already successfully modeled gender inclusivity in their classroom environments," said Chris Purcell, director of the Office of LGBTQI Life. "We also want to balance the instructional aspect of the initiative with heartfelt communications about the transgender experience."
"These discussions will be supplemented with a Center for Teaching-produced teaching guide designed to help faculty teach inclusively and with sensitivity to a wide diversity of student identities," said Joe Bandy, assistant director of the Center for Teaching.
Associate Provost and Dean of Students Mark Bandas said he envisions longer-term goals for the partnership. "We are actively investigating what we can do to afford students the opportunity to include not only their preferred names in class roster materials, but also preferred pronouns," he said. "[lquote]We are looking forward to interaction across all constituencies on campus as we continue to promote Vanderbilt as a diverse, welcoming environment for all individuals, faculty, staff and students."[/lquote]
"The population of transgender and gender-nonconforming students at Vanderbilt continues to increase," Purcell added. "These individuals face tremendous barriers to success and are often subject to discrimination, harassment and violence. I am deeply moved by VSG and the Faculty Senate's efforts to educate the greater community regarding the needs of transgender students, faculty and staff."
For more information about this initiative or the April 12 event, contact Faculty Senate Chair Richard Willis at richard.h.willis@vanderbilt.edu.