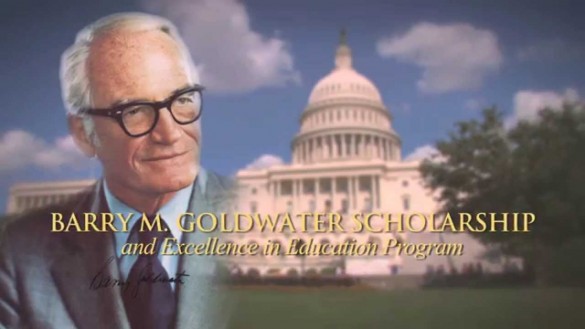 Three Vanderbilt University students have been recognized in this year's Goldwater Scholars competition. Marie Armbruster and Jarrod Shilts have been selected as Goldwater Scholars, and Sirui Ma has been awarded an honorable mention.
Each year Vanderbilt's Office of Honor Scholarships has the opportunity to nominate up to four outstanding sophomore and junior students in the math, science and engineering fields for scholarships awarded by the Barry Goldwater Scholarship and Excellence in Education Foundation. These one- and two-year scholarships contribute up to $7,500 per year toward educational expenses.
This year, 252 scholars were selected on the basis of academic merit from a field of 1,150 mathematics, science and engineering students nominated by colleges and universities nationwide. Virtually all Goldwater Scholars intend to pursue a Ph.D.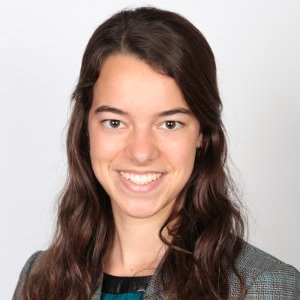 Marie Armbruster is wrapping up her sophomore year as a chemical engineering and chemistry major, with future plans to pursue a Ph.D. in chemical engineering. The Lexington, Kentucky, native plans to focus her research on alternative energies, particularly photovoltaics, and to teach at the university level.
She currently works with Professor of Chemical and Biomolecular Engineering Kane Jennings's group to develop biohybrid photovoltaic systems by incorporating photosynthetic proteins with inorganic materials. Photosynthetic proteins use absorbed photons extremely efficiently to excite electrons—an ideal quality for solar cells that Armbruster hopes to harness.
She began conducting research in the photovoltaic field last summer as a Phillips Scholar at the Air Force Research Laboratory on Kirtland Air Force Base in Albuquerque, New Mexico, while working on flexible coverglass materials for satellite power arrays. This work led to a first-authored conference paper for this year's IEEE Photovoltaic Specialists Conference.
Armbruster is a recipient of the Bruce and Bridgitt Evans, Class of 1981 Scholarship and the George W.F. Myers Scholarship. She has participated in a wide range of student organizations, including Wilderness Skills, Lotus Eaters, Students Promoting Environmental Awareness and Recycling, Engineers Without Borders and the Engineering Council.
Her Goldwater application was supported by Jennings and Professor of Chemical and Biomolecular Engineering Paul Laibinis, as well as Barbara Knutson of the University of Kentucky.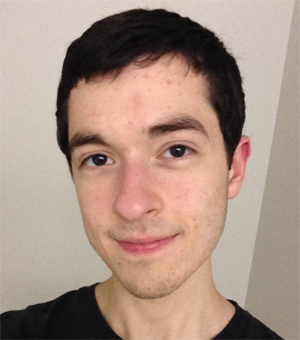 Jarrod Shilts of Boston, Massachusetts, is currently a junior majoring in molecular and cellular biology as well as neuroscience. With plans to earn a Ph.D. in biological engineering, he hopes to apply genetic techniques to study mechanisms involved in brain development and plasticity, with an emphasis on cellular processes relevant to understanding and treating human mental disorders.
His research on synaptic development in the laboratory of Kendal Broadie, Stevenson Professor of Neurobiology, has discovered new neural roles for a gene that regulates the activity of matrix metalloproteinases, which have previously been directly implicated in models of autism spectrum disorder and intellectual disability.
During his freshman year, Shilts co-founded an undergraduate-run laboratory in synthetic biology that competes as part of the international genetically engineered machine (iGEM) competition. As director of Vanderbilt's iGEM lab, he has devised and led multiple research projects that have been presented at iGEM's annual conference.
Both a Littlejohn Research Fellow and a member of the SyBBURE-Searle program, he has pursued additional independent projects related to bioinformatics and glycosylation. Shilts is a recipient of the Marion B. and Brent S. Watts Memorial Scholarship and the Harold Stirling Vanderbilt Honor Scholarship.
His Goldwater application was supported by Broadie, Assistant Professor of the Practice of Biomedical Engineering Christina Marasco, and Chancellor's Professor of History Michael Bess.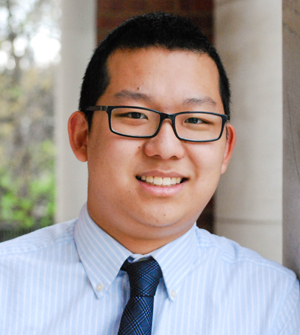 Sirui Ma is a junior from Oak Ridge, Tennessee, majoring in neuroscience and religious studies. He plans to earn an M.D./Ph.D. in molecular biophysics and pursue work in computational methods of modeling complex interactions to develop precision medicine techniques.
At Vanderbilt, he works in the lab of Charles Sanders, Aileen M. Lange and Annie Mary Lyle Chair in Cardiovascular Research, where his primary projects involve modeling ion channels implicated in infantile epilepsy and protein interactions involved in Alzheimer's disease etiology.
Ma's previous work at the Oak Ridge National Laboratory, in his hometown, focused on the application of molecular dynamics to characterizing and exploiting flexibility behavior of proteins implicated in Parkinson's disease.
Ma has participated in numerous campus student organizations, including the Alpha Phi Omega service fraternity, Alternative Spring Break, Vanderbilt iGEM, the Alpha Epsilon Delta health professions organization, Project C.U.R.E., the Vanderbilt Protecting Animal Welfare Society, the Vanderbilt Undergraduate Chinese Association, Interaxon and the Vanderbilt Emergency Medical Society.
His Goldwater application was supported by Sanders; Professor of Biological Sciences, Emeritus, Terry Page; and ORNL's Jeremy Smith.
The Goldwater Foundation is a federally endowed agency established in 1986 to honor Sen. Barry M. Goldwater. Goldwater Scholarships are designed to foster and encourage outstanding students to pursue careers in the fields of mathematics, the natural sciences and engineering. The Goldwater Scholarship is the premier undergraduate award of its type in these fields.
For more information about this and other honor scholarships, contact Lyn Fulton-John, director of the Office of Honor Scholarships, at (615) 322-6329.