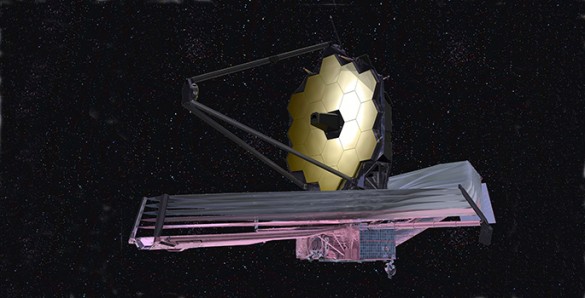 An astrophysicist and an aerospace engineer who are members of the team developing NASA's James Webb Space Telescope (JWST) – the successor to the Hubble Space Telescope, scheduled for launch in 2018 – are giving a free public lecture on Thursday, March 31, titled "Beyond Hubble: A New Era in Astronomy with NASA's James Webb Space Telescope." The colloquium is scheduled for 12:30 p.m. and will be held in the Stevenson Center, Room 4309, on campus.
The speakers are Amber Straughn, an astrophysicist at NASA's Goddard Space Center and a member of the JWST project science team, and Scott Willoughby, vice president at Northrup Grumman and the JWST program director.
For almost a quarter century, the Hubble Space Telescope has been revealing unknown aspects of the cosmos in stunning detail. It has single-handedly revolutionized our understanding of the universe. In 2009, a complete makeover of Hubble gave new life to the instrument and produced a second wave of groundbreaking science results. As a result, new questions have arisen that demand a new space telescope with new technologies and capabilities.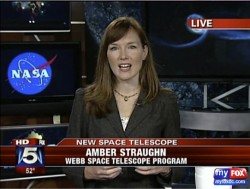 Straughn will present the exciting new science goals of Hubble's 100-times-more-powerful successor, which is currently being built and tested and will be launched in 2018. These include detecting the first luminous objects that arose after the Big Bang, studyof the evolution of galaxies over the past 13.5 billion years in a new way, study of star birth and protoplanetary systems, exoplanet transit spectroscopy, and study of objects within our own solar system. Willoughby will describe the daunting technological challenges that the program engineers had to overcome and the innovative solutions they devised to achieve the desired performance in an instrument capable of surviving the rigors of launch and operation in the space environment.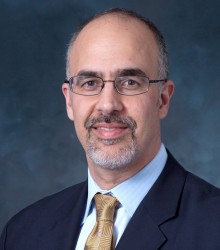 Straughn has been involved in NASA programs since her undergraduate years. Her research focuses on how star-forming galaxies interact using imaging and infrared spectroscopic data mostly from the Hubble Space Telescope. Her broad research interests include galaxy formation and evolution, galaxy mergers and interactions, physical processes induced by galaxy interactions including star formation and black hole growth, and emission-line galaxies. Her role with the JWST science team also involves various science communications activities.
Willoughby describes himself as "A Jersey guy in California who makes things for Outer Space…" on his Google+ page. He is a veteran aerospace engineer who has worked for Northrop Grumman for more than 20 years. He began work on the Webb telescope program in 2009 as program manager and was subsequently named program director. He was promoted to vice president in 2011.