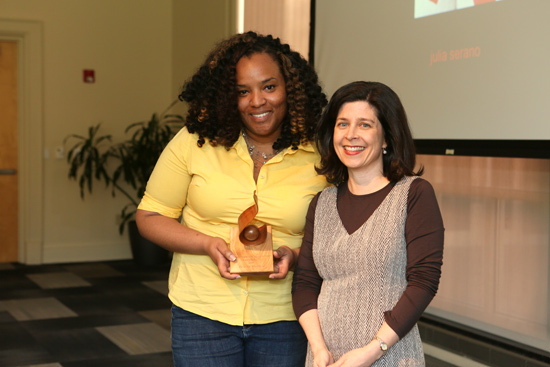 Four women from the Vanderbilt community were recognized for their leadership, mentoring and contributions to the advancement of women during the Margaret Cuninggim Women's Center's annual Cuninggim Lecture and awards ceremony March 22 at the Student Life Center.
Brielle Harbin, a Ph.D. student in the Department of Political Science, is this year's recipient of the Margaret Cuninggim Women's Center Leadership Award, which honors an undergraduate or graduate student who demonstrates leadership in activities that contribute to the achievements, interests and goals of women or that promote gender equity.
Harbin's activities related to gender equity are various. She co-chairs a newly formed advisory committee for diversity and inclusion as a larger part of the Graduate Student Council. She serves as a graduate student representative on the Student Perspective Committee, which works with the Chancellor's Committee on Diversity, Inclusion and Community. She is collaborating on an inclusive teaching guide that focuses on gender identity and gender expression in the university classroom setting. And she created a workshop series for her department's graduate students who identify as women to critically reflect on the ways that gender affects their experiences.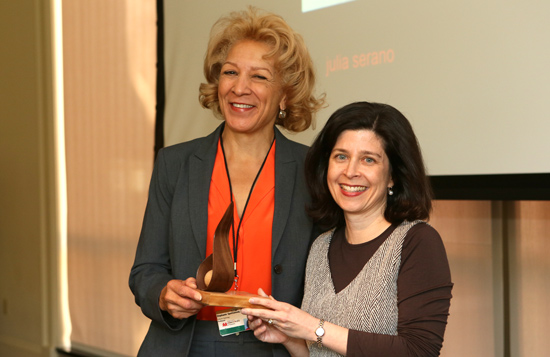 Dr. Stephanie Spottswood, professor of radiology and pediatrics and associate vice chair for diversity in the Department of Radiology, and Tiffiny Tung, associate professor of anthropology, are this year's recipients of the Mentoring Award. The Mentoring Award honors members of the Vanderbilt community who foster the professional and intellectual development of Vanderbilt women.
Spottswood is a clinician-educator who teaches and mentors medical students, residents and fellows in the discipline of pediatric diagnostic radiology. She aims to mentor younger women and underrepresented minorities who may not otherwise be provided with appropriate guidance for success in the traditional medical educational environment. After recognizing that women in her department were not advancing as quickly as their male counterparts, she developed a faculty career development program for women called Women in Radiology. Although only in its infancy, Women in Radiology already has engaged 30 women faculty, nurse practitioners and fellows in training.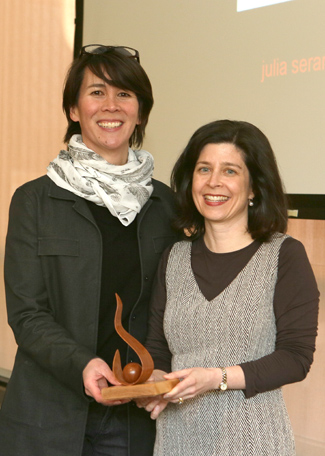 Tung is a bioarchaeologist who examines mummies and skeletons from archaeological contexts to evaluate the health and disease status of ancient populations from the Peruvian Andes. She also is the director of graduate studies in the Department of Anthropology. As one graduate student noted in the letter of nomination, Tung takes this role quite seriously: "She is one of the rare faculty members whose door is open to all students, not just to her advisees." Another student, this one an undergraduate, stated that "having a female mentor like Tiffiny was crucial in my professional development as a woman in academia. Being male-dominated, the field of anthropology needs and has to encourage women academics who are willing to mentor and encourage junior females to pursue careers in the academy."
Karen Campbell, associate professor of sociology and senior associate dean for undergraduate education in the College of Arts and Science, is this year's recipient of the Mary Jane Werthan Award, given annually to honor an individual who has contributed to the advancement of women at Vanderbilt on a systemic level. The award is named in honor of Mary Jane Werthan, the first woman member of the Vanderbilt Board of Trust.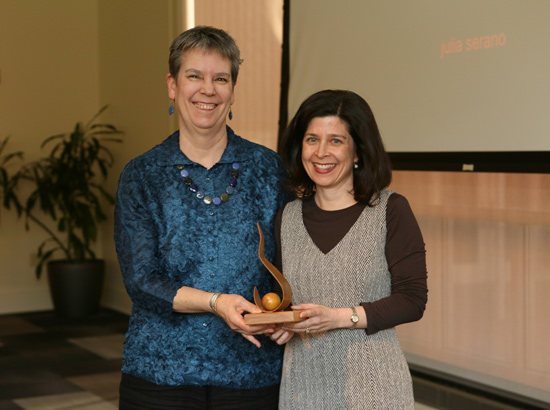 Campbell's work on behalf of gender equity is diverse and longstanding. She was a member of both the Chancellor's Committee on the Status of Women and Minorities and the Provost's Committee on Salary Equity. She served twice as the interim director of the then-named Program in Women's Studies; she served on the Women's Studies Committee for multiple terms; and she served on the executive board of the Women's Faculty Organization. It was under Campbell's leadership that the Women's Faculty Organization's advocacy for faculty parental leave was successful, and as a result, the university implemented its first official faculty family leave policy.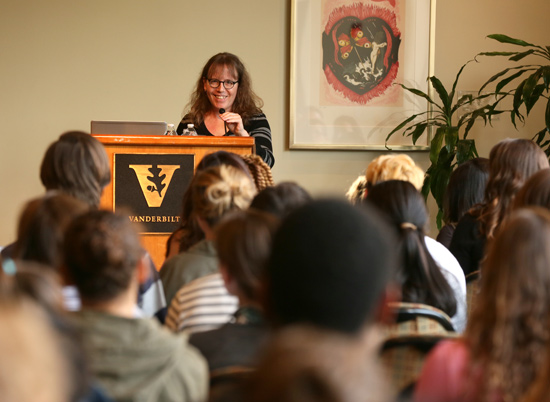 In addition, guest speaker Julia Serano delivered the annual Cuninggim Lecture on Women in Culture and Society at the March 22 event. Serano, a writer, performer, activist, musician and biologist, discussed "Making Feminist and Queer Movements More Inclusive."
For more information about the Women's Center's annual awards, contact Margaret Cuninggim Women's Center Director Rory Dicker at rory.dicker@vanderbilt.edu.