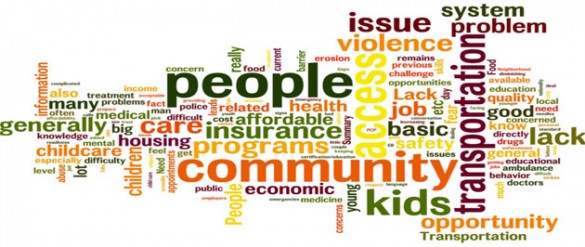 Community Research Partners presents the 2016 Davidson County Community Health Needs Assessment from 8:30 to 10 a.m. Friday, April 1, at the Meharry-Vanderbilt Alliance, 1999 Meharry Blvd.
In fall 2015, Vanderbilt University Medical Center, Saint Thomas Health and the Metro Nashville Health Department partnered to assess the health of Davidson County residents and identify the gaps between current and desired health status.
Presenters will share primary and secondary health data and describe the gaps identified by the assessment and prioritized by the community.
Presenters include:
Elisa Friedman and J.W. Randolph, Meharry-Vanderbilt Alliance/VUMC
Nancy Anness, Saint Thomas Health
Tracy Buck, Metro Public Health Department
To RSVP for the event, email lexie.lipham@vanderbilt.edu. A light breakfast will be provided.
The event is sponsored by the Meharry-Vanderbilt Community Engaged Research Core.