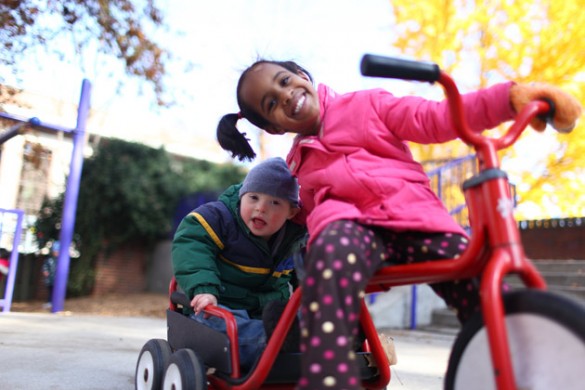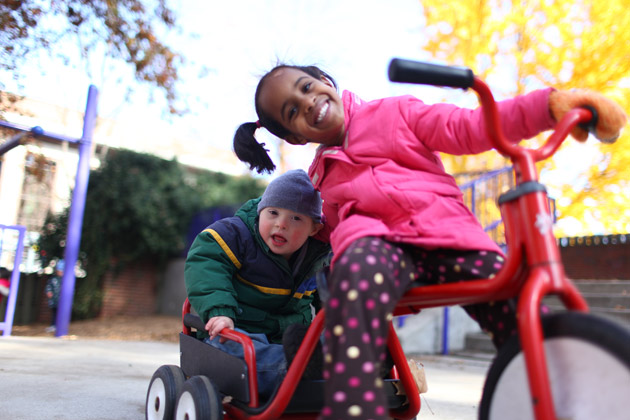 by Jan Rosemergy
The Susan Gray School, part of Vanderbilt University's Peabody College of education and human development, again has achieved accreditation by the National Association for the Education of Young Children, the foremost professional association for the field of early childhood education.
Finding the highest-quality program for a child can overwhelm parents when exploring child care and educational options. NAEYC accreditation is a mark of quality that families can look for when making this important decision.
Ensuring the quality of children's daily experiences in early childhood programs and promoting positive child outcomes are the goals of the NAEYC Early Childhood Program Standards and Accreditation criteria. Its 10 standards relate to relationships, curriculum, teaching, assessment of child progress, health, teachers, families, community relationships, physical environment, and leadership and management.
"We're so proud that the Susan Gray School has met these rigorous standards," said Ann Kaiser, Susan Gray Chair in Education and Human Development, professor of special education and psychology, and Susan Gray School co-faculty director. "NAEYC accreditation is one indicator of the excellence we have worked to achieve in the school."
The Susan Gray School was granted the new NAEYC accreditation on Feb. 1, 2016. The accreditation is valid for five years.
The Susan Gray School includes both on-site and community-based programs. The school has the distinction of being the first nationally recognized early intervention program to include typically developing children in educational settings with children with disabilities. In all, the school serves nearly 200 children with and without disabilities from birth to kindergarten. It is a national model for best practices in inclusive early childhood education. Its fourfold mission is service, training, research and demonstration.
The school is now accepting applications for the coming year. Children ages 12 months–60+ months are eligible to attend. Early and late care are available in addition to the school-day program.
Please visit the Susan Gray School website for waitlist information and additional details.