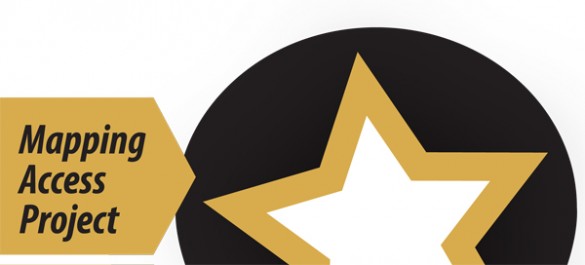 Help make Vanderbilt a more inclusive campus for all students, faculty, staff and visitors at the Accessibility Map-a-Thon, scheduled from 9 a.m. to 4 p.m. Friday, April 8, at the Curb Center for Art, Enterprise and Public Policy, located at 1801 Edgehill Ave.
Drop by throughout the day to join a building survey team, attend an exciting presentation or performance, and learn more about how features of the built environment can better support marginalized campus communities.
Participants will help to map inclusive spaces across the Vanderbilt campus, such as wheelchair-accessible doorways, all-gender restrooms, lactation rooms, and safe spaces. The event also will feature a disability arts showcase, speakers, and panels on disability, gender and race on the Vanderbilt campus.
Refreshments will be provided.
The event is sponsored by the Library Dean's Fellowship; the Curb Center for Art, Enterprise and Public Policy; the Center for Medicine, Health and Society; the Program in Women's and Gender Studies; the K.C. Potter Center; and the Office of Equal Opportunity, Affirmative Action and Disability Services.
For more information about the event and/or accessibility options, contact Aimi Hamraie at aimi.hamraie@vanderbilt.edu.