Media Inquiries
Latest Stories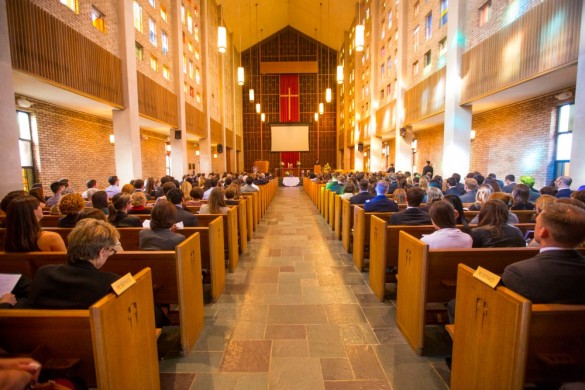 The normally jubilant sounds of a warm Friday afternoon on Vanderbilt's campus were punctured by grief, as family, friends, classmates, faculty and staff filled Benton Chapel on March 18 to mourn the death of Taylor Allen Force, a first-year MBA student at the Owen Graduate School of Management.
Force, a 28-year-old West Point graduate who served tours of duty in Iraq and Afghanistan, was killed in a terrorist attack in Jaffa, Israel, on March 8. He was on a school-sponsored trip working with global entrepreneurs in the region.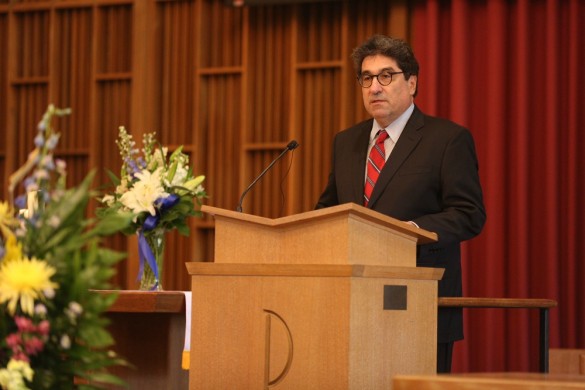 "This is a Friday when we are grieving because of the terrible loss that our community is suffering. A great university like Vanderbilt normally measures time with days of hope, days of joy. Nobel prizes are awarded to our faculty, to our graduates. Caps fly in the air by the thousands on Commencement," Chancellor Nicholas S. Zeppos said in remarks at the memorial. "No joy, no achievement, no accolades, no special day can in any way salve the deep wound that comes when one of our students, a beloved member of our community, is lost.
"My heart aches," Zeppos said. "Taylor represented the very best of our nation, and of Vanderbilt."
To ensure Force's legacy lives on "in perpetuity," Zeppos announced the creation of a scholarship named in his honor for graduates of U.S. military academies going to Owen, with preference given to those who attended the United States Military Academy at West Point.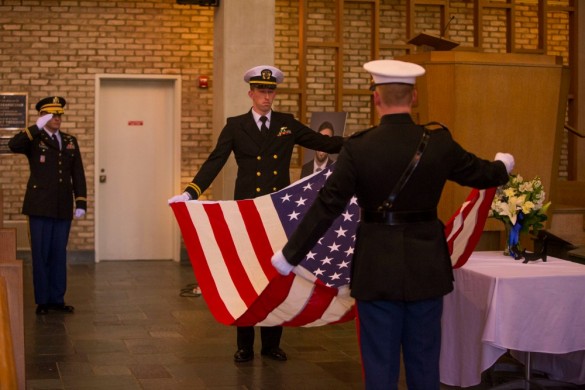 Force's family joined Taylor's classmates, friends and faculty to celebrate Taylor's humor, humility, service and leadership.
Mark Cohen, professor of american competitive enterprise and professor of law, who was the faculty leader on the Israel trip, said despite Force's short time at Owen, he and many others got to know him well.
"For all the students here who knew him for just the few short months that we did, we could easily see how he became the warm, funny, modest, thoughtful and always friendly person that he was," Cohen said, speaking about a family funeral held in Force's hometown of Lubbock, Texas on Monday. About 40 Owen students, faculty, and staff attended the service there.
"As the father of a daughter who is Taylor's age, I want (the Force family) to know I would have been proud to call him son," Cohen continued. "Perhaps even more important, a son-in-law."
Following the ceremony was a reception in the lobby of Management Hall. Shabbat prayers and dinner were held after the service at the Ben Schulman Center.