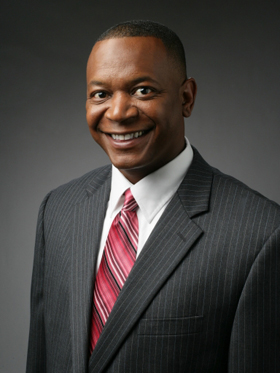 College of Arts and Science Dean Lauren Benton has announced that sociology professor André Christie-Mizell will join her office at the beginning of the 2016-17 academic year as the senior associate dean for undergraduate education. Christie-Mizell is a leading scholar of race-gender differences in health and well-being and has authored or coauthored more than 30 peer-reviewed journal articles in his field. He has received numerous grants in support of his research and has played an active role in the Robert Wood Johnson Foundation Center for Health Policy at Meharry Medical College.
"I am thrilled that Professor Christie-Mizell has chosen to help lead the College of Arts and Science as we take on important challenges in undergraduate education, including the design of immersion experiences and other curricular innovations," Benton said.
Christie-Mizell, who holds a Ph.D. in sociology and social psychology from Ohio State University, joined the Department of Sociology at Vanderbilt as a tenured associate professor in 2010. He holds secondary appointments in American Studies and in the Center for Medicine, Health and Society. He is a licensed family and child psychologist, primarily treating children and adolescents with mood and behavior disorders. Christie-Mizell is already widely recognized on campus as a talented academic leader and gifted teacher, chairing the Multicultural University Courses Committee this year and in 2015 receiving the Distinguished Faculty Award from the Organization of Black and Professional Graduate Students at Vanderbilt.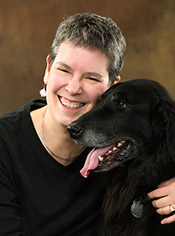 Christie-Mizell takes over from Karen E. Campbell, who has held the senior associate dean post since 2011. Campbell, who is also an associate professor of sociology, will retire from the College of Arts and Science on Aug. 15 after 31 years with Vanderbilt University.
Campbell holds a Ph.D. in sociology from University of North Carolina-Chapel Hill and joined the Vanderbilt faculty in 1985. She has served in the dean's office since 2011.
"Karen has worked tirelessly in the dean's office to improve the college and advance its academic mission," Benton said. "She has streamlined administrative processes, championed innovative curricular change, defended academic freedom and counseled countless undergraduates with a just-right combination of compassion and tough love. Karen's collegiality, hard work and ever-present sense of humor have set an example for colleagues working across the college."
Campbell's husband, Robert L. Galloway, took emeritus status in August from his roles as professor of biomedical engineering, neurological surgery, and surgery.