Media Inquiries
Latest Stories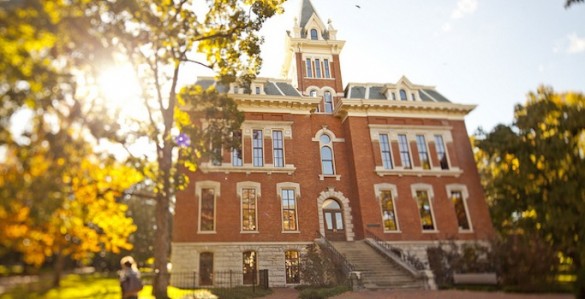 Two award-winning poets who are Vanderbilt University alumni will return to campus this week as part of the Gertrude and Harold Vanderbilt Visiting Writers Series.
Anders Carlson-Wee, a 2015 graduate of Vanderbilt's MFA Program in Creative Writing, and Nate Marshall, a 2012 graduate of the College of Arts and Science, will read and discuss their latest works during an event-filled week in the Vanderbilt English department. Both readings, which are free and open to the public, will take place in Buttrick Hall, Room 102.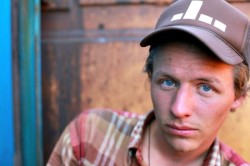 Carlson-Wee, the recipient of a 2015 National Endowment for the Arts Literature Fellowship in Creative Writing, will give a reading Tuesday, March 15, at 7 p.m. He was one of only 36 recipients selected from more than 1,600 poets for the NEA award. His recent honors include winning the 2015 Frost Place Chapbook Contest for Dynamite (Bull City Press, 2015).
The former professional rollerblader earned his undergraduate degree from Fairhaven College of Western Washington University. He is the winner of Ninth Letter's 2014 Poetry Award and New Delta Review's 2014 Editors' Choice Prize.
Carlson-Wee's work has appeared or is forthcoming in New England Review, The Missouri Review, The Southern Review, Prairie Schooner, Blackbird, Best New Poets 2012 and 2014, and elsewhere.
Marshall will read from his poetry on Friday, March 18, at 4 p.m. His debut poetry collection, Wild Hundreds (University of Pittsburgh Press, 2015) won the prestigious Agnes Lynch Starrett Prize. The title refers to an area where Marshall grew up that is known as "the Wild Hundreds" of Chicago's South Side. The reading will be followed by a brief question-and- answer session.
Marshall was already an accomplished spoken word artist when he enrolled at Vanderbilt as a first-year student. He was in the acclaimed documentary Louder Than a Bomb about a teen poetry competition. Marshall also was featured on the HBO original series Brave New Voices.
He was awarded a Ruth Lilly and Dorothy Sargent Poetry Fellowship from the Poetry Foundation in 2015. He is a co-editor of The BreakBeat Poets: New American Poetry in the Age of Hip-Hop (2015).
Marshall, who earned his MFA at the University of Michigan, is a visiting assistant professor at Wabash College.
He received the 2014 Hurston/Wright Founding Members Award for College Writers and the 2013 Gwendolyn Brooks Open Mic Award. Publications where his work has appeared include Poetry Magazine, Indiana Review and The New Republic.
Vanderbilt's MFA Program, housed within the Department of English, continues to be ranked among the top MFA programs in the country by Poets and Writers magazine. It ranks No. 1 for selectivity.
The prize-winning creative writing faculty includes fiction writers Tony Earley, Lorraine Lopez, Lorrie Moore and Nancy Reisman; poets Mark Jarman, Kate Daniels, Rick Hilles, Beth Bachmann and Sandy Solomon; and nonfiction writer Peter Guralnick.