Vanderbilt to host distance-learning workshop for rarely taught languages
by
Liz Entman
Mar. 9, 2016, 4:37 PM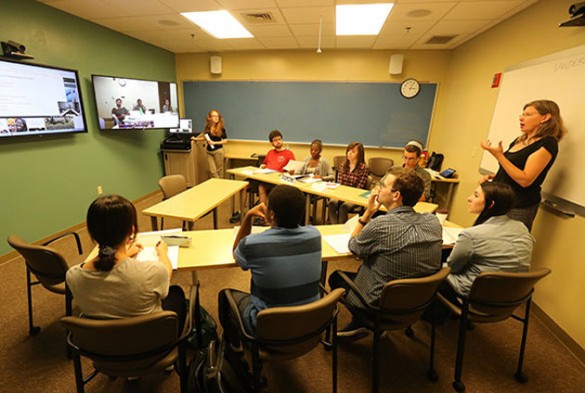 Administrators and faculty from Latin American Studies centers from around the country will gather at Vanderbilt University March 17-18 for the Workshop on Sustainable Partnerships for Latin American Less Commonly Taught Languages [LCTLs] through Distance Learning. The conference is sponsored by the Centers for Latin American Studies at Vanderbilt and the University of Utah, and the Consortium of Latin American Studies Programs.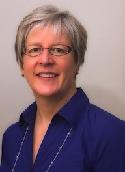 "Vanderbilt and the University of Utah share a commitment to the broader project to support the creation of viable, sustainable, and high quality instruction in LCTLs through course-sharing using distance learning technologies," said co-organizer Rebecca Horn, Associate Professor in the Department of History and director of the Center for Latin American Studies at the University of Utah. The University of Utah offers students instruction in Nahuatl and Kichwa through distance learning.
"Given the precarious nature of funding for instruction in indigenous and other LCTLs, there has been great interest among area-studies centers in developing partnerships that allow sharing of instructors and students across universities," said Horn's co-organizer, Avery Dickins de Girón, executive director of Vanderbilt's Center for Latin American Studies and senior lecturer in anthropology.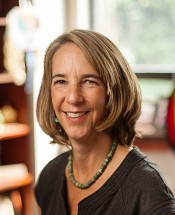 "Distance learning technology offers us a viable means to do this, but there are still many challenges to establishing collaborations, as well as practical questions regarding technology and pedagogy. This workshop is designed to address some of these issues, and to give participants an opportunity to identify potential partners for language exchanges."
In September, Vanderbilt formed a three-university digital partnership with Duke and the University of Virginia to share language resources. Vanderbilt, which has tremendous depth in Latin America, offers a course in K'iche' Mayan—an indigenous language of Guatemala—to students at those schools. In turn, Vanderbilt students are able to remotely study Tibetan and Haitian Creole through the partnership.
The two-day conference will include sessions on the following:
successful course-sharing models through distance-learning technology
available distance-learning technology and challenges
questions and concerns about the quality of distance-learning pedagogy
administrative hurdles and potential paths to establish institutional partnerships for course sharing through distance-learning
pragmatic concerns related to successful course sharing (e.g., academic calendars, credit models, tuition sharing/transfer, and course logistics)
Attendees will also observe Vanderbilt's K'iche' class in order to get an instructor's eye view of distance learning.
Mohamed Abdel-Kader, Deputy Assistant Secretary of International and Foreign Language Education with the U.S. Department of Education's Office of Postsecondary Education, will deliver the keynote address on Friday morning. Abdel-Kadar is a graduate of Vanderbilt; he received his M.Ed. in 2003. While on campus, he will give a talk through the Peabody International Lunch Series for education students, and meet with Peabody faculty.
Vanderbilt presenters include Karen Campbell, associate professor of sociology and Senior Associate Dean for Undergraduate Education; K'iche' expert Mareike Sattler, lecturer in anthropology, and graduate student Tara Kingsley.
Other presenters hail from the University of Arizona, Michigan State University, the University of Wisconsin-Madison, Columbia University, Yale University, UCLA and the Committee on Institutional Cooperation.
Workshop and registration information is available here.