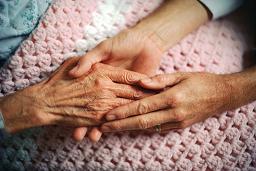 If you have a family member nearing end of life, you may have heard about palliative or hospice care options. Palliative care is a medical specialty focused on relieving pain and stress for patients suffering with serious illnesses using a multidisciplinary team of doctors, nurses and others. It often takes place in hospitals or extended care facilities instead of the home, like hospice care.
If you'd like to learn more, attend the Vanderbilt Child & Family Center lunch and learn about palliative care March 16 from noon to 1 p.m. in Medical Center East, room 8380A. Feel free to bring your lunch.
Dr. Mohana Karalekar, director of palliative care at Vanderbilt University Medical Center, will explain the differences between palliative care and hospice care. She will discuss when palliative care is appropriate and how to access services. She also will cover the roles of palliative care team members.
For more information, visit the Vanderbilt Child & Family website or contact Stacey Bonner, family services coordinator, at (615) 936-1990.