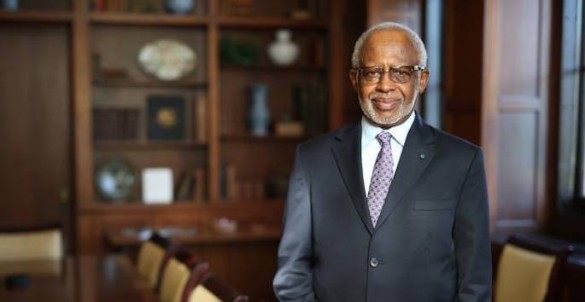 Eleven faculty members from across campus have been invited to serve on the Vice Chancellor's Advisory Council, which will provide input to George Hill, vice chancellor for equity, diversity and inclusion and chief diversity offer.
"I want to listen to their ideas, recommendations and concerns," Hill said of the group. "The more input we can have, the better our decisions will address needs and challenges, and address the vision of Chancellor Zeppos."
The council will meet twice each semester to discuss equity, diversity and inclusion across campus, share best practices, and discuss where challenges remain. Its first meeting is set for March 7.
Deans across campus were invited to appoint an administrative dean or senior faculty member to the council. The members are:
Keivan Stassun, senior associate dean for graduate education and research, College of Arts and Science
Philip Dikeman, associate professor of flute, Blair School of Music
Nina Warnke, assistant dean, The Martha Rivers Ingram Commons at Vanderbilt
Amy Steele, assistant dean for student life, Divinity School
William H. Robinson, associate dean, School of Engineering
Don Brunson, assistant dean for diversity, Graduate School
Terry Maroney, professor of law, professor of Medicine, Health, and Society, and co-director of the Social Justice Program
Andre L. Churchwell, senior associate dean for diversity affairs, School of Medicine
Jana Lauderdale, assistant dean, cultural diversity, School of Nursing
Nancy Hyer, associate dean for MBA programs, Owen Graduate School of Management
Monique Robinson-Nichols, associate dean for students and of equity, diversity, and inclusion, Peabody College
Consuela Knox, director of admissions operations and diversity recruiting manager
"Vanderbilt is committed to advancing diversity, equity and inclusion for its students, faculty and staff," Hill said. "My aim is to bring together people working in all parts of campus and identify where we can learn from one another and support shared progress and synergy across the university."
Learn more about the Office of Equity, Diversity and Inclusion by visiting its website.