Diverse perspectives on abstract art focus of exhibition March 17-May 26
by
Ann Marie Deer Owens
Mar. 3, 2016, 10:27 AM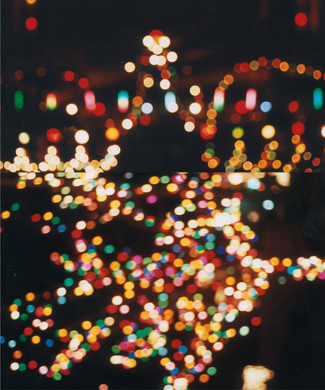 Close Readings: American Abstract Art from the Vanderbilt University Fine Arts Gallery Collection opens this spring in celebration of recent gifts from the esteemed collections of Sarah-Ann and Werner Kramarsky and Edna and Monroe Kornfeld, while also drawing on the considerable strengths of the university's permanent collection. The exhibition features the unique interpretations of more than 35 faculty and students from disciplines across the university, providing fresh, new insights into how we look at art.
An opening reception is scheduled for Thursday, March 17, from 5 to 7 p.m. in Cohen Memorial Hall. The reception and exhibition are free and open to the public.
Close Readings: American Abstract Art from the Vanderbilt University Fine Arts Gallery Collection will remain on view through May 26, 2016. Gallery hours are Monday through Friday, 11 a.m.–4 p.m.; and Saturday and Sunday, 1–5 p.m. through April 25. From April 26 through the exhibition's closing on May 26, gallery hours are Tuesday through Friday, noon–4 p.m.; and Saturday, 1–5 p.m., closed Sunday and Monday.
Close Readings will feature a wide range of abstract art by some of America's most prominent artists, including Josef Albers, William Anastasi, Ross Bleckner, Stuart Davis, Sam Durant, Sam Gilliam, Cheryl Goldsleger, Seymour Lipton, Robert Motherwell, Harvey Quaytman, Martin Puryear, and Mark di Suvero.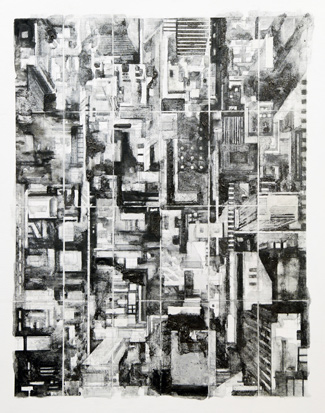 Shifting away from the traditional exhibition with its singular "voice" of the curator, participating faculty and students have each chosen a work to "read" closely. Representing diverse disciplines and centers including the departments of Sociology, Physics and Astronomy, History of Art, Art, Philosophy, Anthropology, English, Cognition and Cognitive Neuroscience, Mathematics, Vanderbilt University Medical Center's Department of Pathology, Microbiology, and Immunology, the Vanderbilt Eye Institute, and the Owen Graduate School of Management, among several others, these responses, often overlapping for a single artwork, give insight into the value of close observation in every field.
Their readings demonstrate that abstraction can be an excellent entry point into art appreciation and observation, according to Joseph S. Mella, director of the Vanderbilt University Fine Arts Gallery and curator of the exhibition. "Once we remove the need to find a narrative more commonly associated with representational art, it frees us to the pleasures of looking for its own sake," he said. "The wide range of readings found within the exhibition remind us that abstract art, by its very nature, encourages multiple perspectives in its viewers."
In collaboration with the Fine Arts Gallery, Blair School of Music professors Michael Alec Rose and Michael Slayton, along with two of their students, have responded to works within Close Readings with four new musical compositions. The inaugural performance of these works will take place in the Fine Arts Gallery on Tuesday, March 29, at 7 p.m. A reception will follow. This program is free and open to the public.
All of the submitted close readings, including those in musical format, will be collected in a companion blog to the exhibition accessible via the gallery's website. For those unable to attend the program on March 29, the musical compositions also will be available on mobile platforms, such as smart phones and tablets, within the exhibition.
Close Readings is supported by a generous gift from the Terra Foundation for American Art on behalf of board member Greg Williamson, with additional support provided by the Ewers Gift for Fine Art. It is organized by the Vanderbilt University Fine Arts Gallery and curated by Mella.