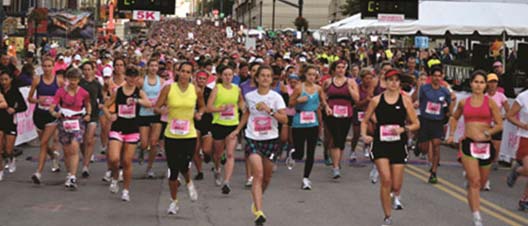 The Vanderbilt Recreation and Wellness Center is offering half-marathon and Couch to 5k clinics starting March 7 through April 23. Skilled trainers and specialists will use a variety of techniques to address each participant's specific needs. The program consists of biweekly clinics on Monday and Thursday evenings. The weekly schedule is available on the VRWC website.
The clinics are taught by VRWC fitness staff Mark Langdon and Wade Evans. Training regimens have been developed for each week to get you ready for the big race. Drop in; there's no need to register. Attend 10 clinics for a chance to win a free race entry. Discounts also can be earned.
For more information, visit the VRWC website or email wade.e.evans@vanderbilt.edu.