Obituary: George MacIntyre, Coach of the Year
by Feb. 29, 2016, 3:58 PM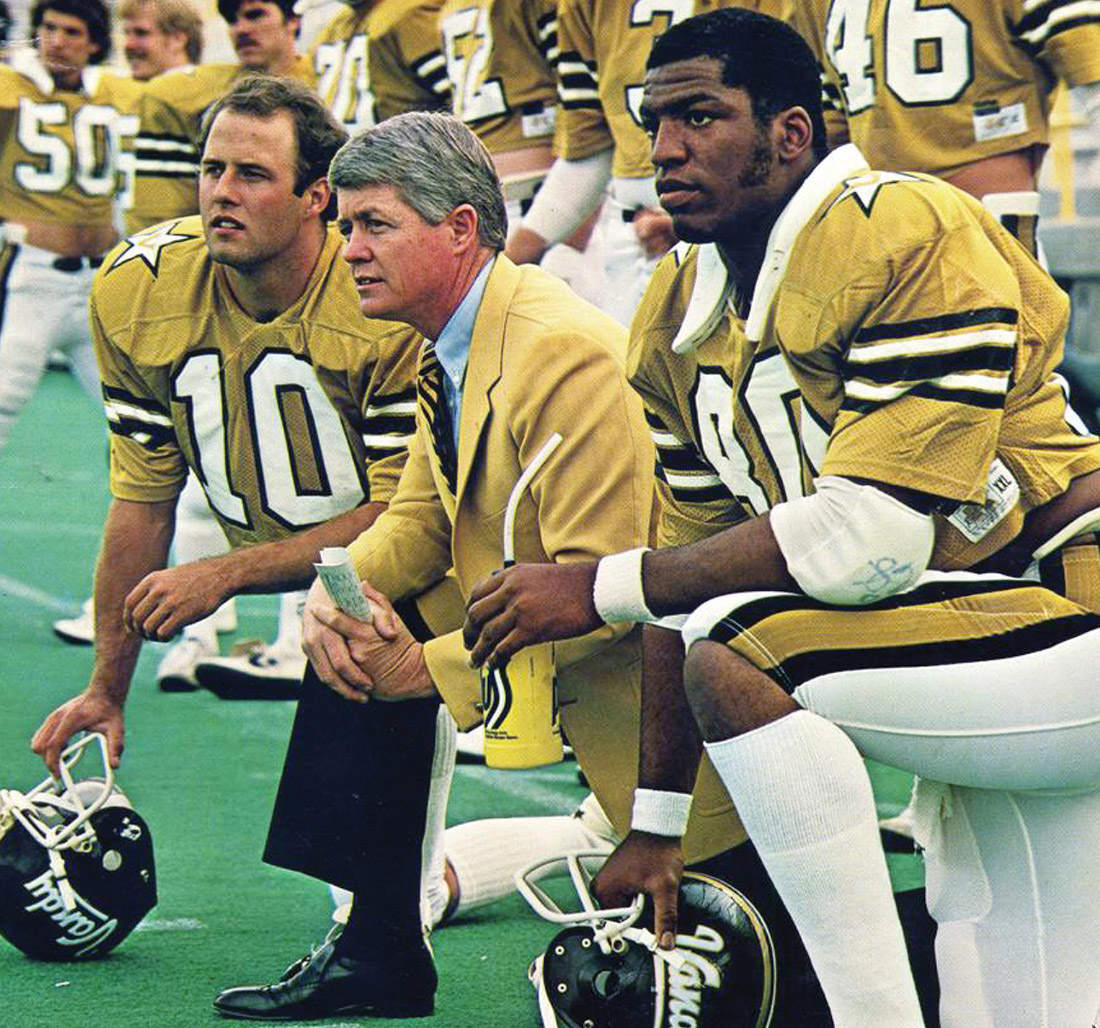 George MacIntyre, who served six years as head coach of the Vanderbilt football team and guided it to an appearance in the 1982 Hall of Fame Bowl, died Jan. 5 in Nashville after a two-decade battle with multiple sclerosis. He was 76.
MacIntyre was named head coach of the Commodores in 1979 after a successful tenure as head coach at the University of Tennessee–Martin. He previously had served Vanderbilt as an assistant under Steve Sloan in the mid-1970s.
During his fourth year on campus, MacIntyre guided the 1982 Commodores to an 8–3 regular season highlighted by five straight victories to close the year, including wins over Tennessee, Kentucky and Ole Miss. The team featured quarterback Whit Taylor and a quick-strike passing attack coordinated by future Commodore coach Watson Brown. That team went on to make Vanderbilt's third all-time postseason appearance, facing Air Force in the Hall of Fame Bowl in Alabama. It also helped MacIntyre clinch the Bobby Dodd National Coach of the Year Award.
Coaching through the 1985 season, MacIntyre ranks fifth among the university's all-time winningest coaches, with 25 victories.
"George MacIntyre made a significant contribution to the history of Vanderbilt football," said Roy Kramer, former Vanderbilt athletics director and SEC commissioner. "He arrived at a time when the program was down, and brought excitement back to the campus and city. He was an extremely solid human being who had concern for his players and was committed to them more than simply being their coach. He brought the qualities of honesty, integrity and character that made him successful on and off the field of play."
MacIntyre is survived by his wife, Betty; two sons, Matt MacIntyre and Mike MacIntyre, '88; daughters-in-law, including Trisha Rowan MacIntyre, BS'87; and several grandchildren.
—VANDERBILT ATHLETICS