Media Inquiries
Latest Stories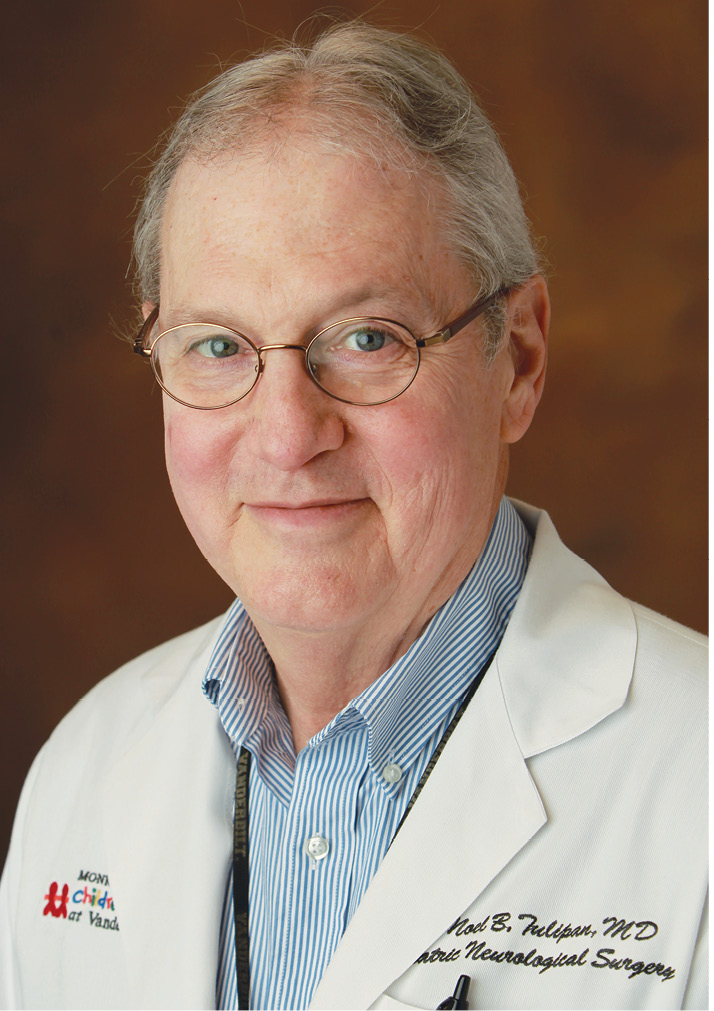 Dr. Noel Tulipan, renowned neurosurgeon and trailblazer in fetal surgery repair for spina bifida, died Nov. 2, 2015, after a long illness. He was 64.
Tulipan, professor of neurological surgery, emeritus, in the School of Medicine and former chief of pediatric neurosurgery at Vanderbilt University Medical Center, led a distinguished career spanning three decades at Vanderbilt. While his clinical interests focused on all aspects of pediatric neurosurgery, he laid the pioneering groundwork for treatment and care of babies born with open, neural tube defects, specifically spina bifida (myelomeningocele). He also mentored future neurosurgeons, provided care for adult and pediatric patients across the life spectrum, and earned international recognition for his work.
"Vanderbilt has lost an iconic surgeon. It is hard to imagine the Vanderbilt Department of Neurosurgery without Noel Tulipan—affectionately known as 'Tuli,'" said Dr. Reid Thompson, William F. Meacham Professor and chair of the Department of Neurological Surgery.
"Thousands of patients with complex neurosurgical problems have benefited from his considerable skill as a neurosurgeon, and a generation of residents benefited from his skill as an educator. He treated some of the most challenging patients: His youngest were in-utero, his oldest in their 90s. Tuli was an unbelievably talented surgeon, a true surgical pioneer. He was razor sharp and had a wonderful wit."
Tulipan arrived at Vanderbilt in 1986 from Johns Hopkins and began his journey in fetal surgery in the 1990s when he sought a better way to treat babies with myelomeningocele, the most common birth defect in the central nervous system. In 1997 he performed the first in-utero repair of spina bifida. A seven-year, landmark study subsequently followed, demonstrating that babies who have corrective surgery for a serious form of spina bifida while still in the uterus experience a reduction in potentially life-threatening fluid on the brain and an increased ability to walk.
"Noel put Vanderbilt's pediatric neurosurgery program on the map. His innovation, tremendous skill and pioneering technique in fetal surgery repair for spina bifida changed the lives of children around the world," said Dr. John W. Brock III, BA'74, surgeon-in-chief for Monroe Carell Jr. Children's Hospital at Vanderbilt, director of pediatric urology, and Monroe Carell Jr. Professor.
"He touched so many people's lives—from the patients and families he cared for, to his clinic and operating room staff, to his colleagues and friends. He was a man of few words who never expected or wanted the limelight for his pioneering work—a great man who left us too soon. I will miss him dearly."
Tulipan had retired last June. He is survived by his wife, Dr. Donna Hummell, professor of clinical pediatrics at Vanderbilt; a daughter, Rachel; and a son, Hunter.
—CHRISTINA ECHEGARAY