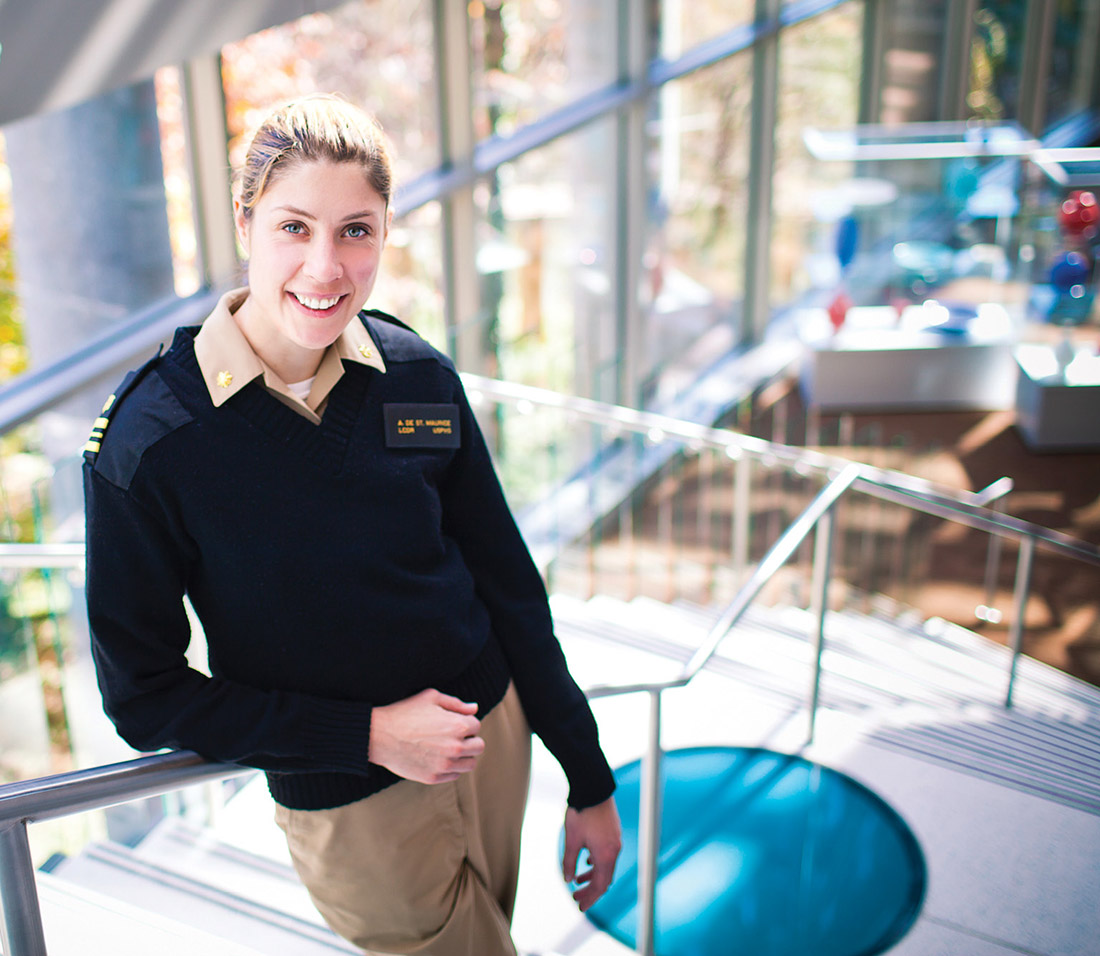 Dr. Annabelle de St. Maurice rapidly is ascending to the cutting edge of addressing the practical problems of world-impacting diseases.
After earning her master's degree in public health at Vanderbilt, in July 2015 she began work in Atlanta at the Centers for Disease Control and Prevention (CDC) as an Epidemic Intelligence Service (EIS) officer. "I'd heard about the CDC's impact [on Ebola] in West Africa, and that was one of my motivating factors for joining them," says de St. Maurice.
De St. Maurice is currently learning more about the symptoms—such as joint and eye problems—suffered by Ebola survivors in Sierra Leone. "We're still finding out a lot about the complications of Ebola," she says.
In her work she's part of a small, select group. About 60 EIS officers are selected yearly, and she's working in the Division of High Consequence Pathogens, where she learns about and helps address the diseases most on America's and the world's radar.
Also on her disease-detective focus list are hantaviruses—infections spread through contact with rodent droppings and urine. Some strains of hantaviruses can cause in humans the little-known hantavirus pulmonary syndrome (HPS), which is associated with breathing problems, muscle aches, and what might be a 36 percent fatality rate. Yosemite National Park had a 2012 outbreak, and a variety in Asia can cause hemorrhagic fever with kidney damage.
Having trained as a pediatrician, de St. Maurice says that working on world-affecting diseases with a team of clinicians and scientists expands her knowledge. "I don't always think about other factors affecting a diagnosis, such as drug and alcohol abuse and overdoses, so I'm learning about those and other influences to health," she says. "So many people are working in different areas of public health but with the same goal—and that's really exciting."
—CATHERINE ARNOLD
---