Media Inquiries
Latest Stories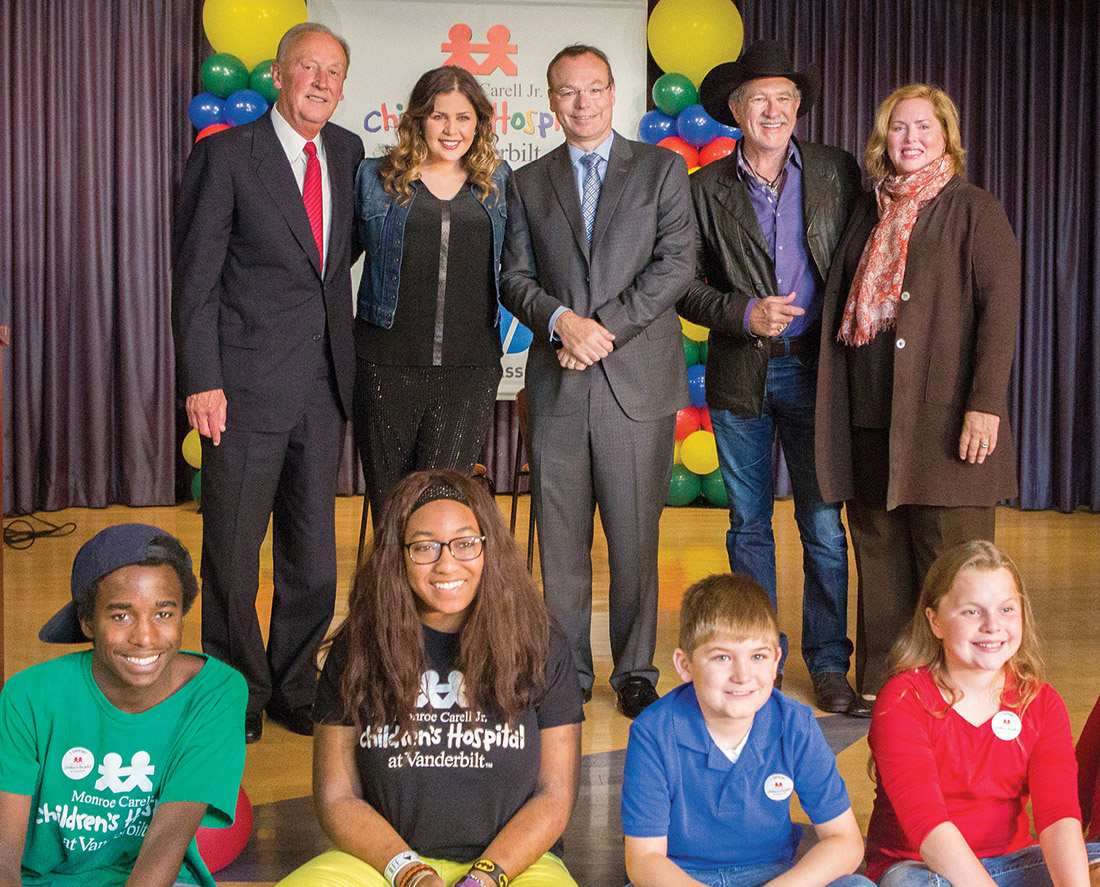 The Monroe Carell Jr. Children's Hospital at Vanderbilt is receiving significant philanthropic support through a $3 million gift from the Country Music Association (CMA). The gift represents the association's further investment in the health and well-being of children throughout the region and will be used to support Children's Hospital's four-floor, 160,000-square-foot expansion.
"Country music is a format known for telling stories. Now the country music community will be known for building them," says CMA and Grammy award-winning entertainer Kix Brooks, who serves on the boards of both the CMA and Children's Hospital. "Building floors means helping more children and families—locally, regionally and around the world—and I can't imagine anyone with a heart not embracing what is going on at the Monroe Carell Jr. Children's Hospital at Vanderbilt."
Children's Hospital is adding the new space to better meet the needs of the growing number of critically ill children and families who seek the highly specialized pediatric health care services that only the hospital can provide.
The gift from the CMA and its members marks a high point in the longstanding relationship between the neighbor organizations.
"Our partnership is the definition of reciprocal care," says CMA CEO Sarah Trahern, EMBA'04. "Vanderbilt has provided affordable health care options to our members and staff through CMA's health insurance programs; they are in our 'backyard' attending to the immediate needs of the industry; and they are widely supported by our artist community, including Lady Antebellum, Dierks Bentley [BA'97], Rascal Flatts and Kix Brooks. Supporting their ongoing growth is mutually beneficial."
—VUMC NEWS AND COMMUNICATIONS
---