By Deb Berghoff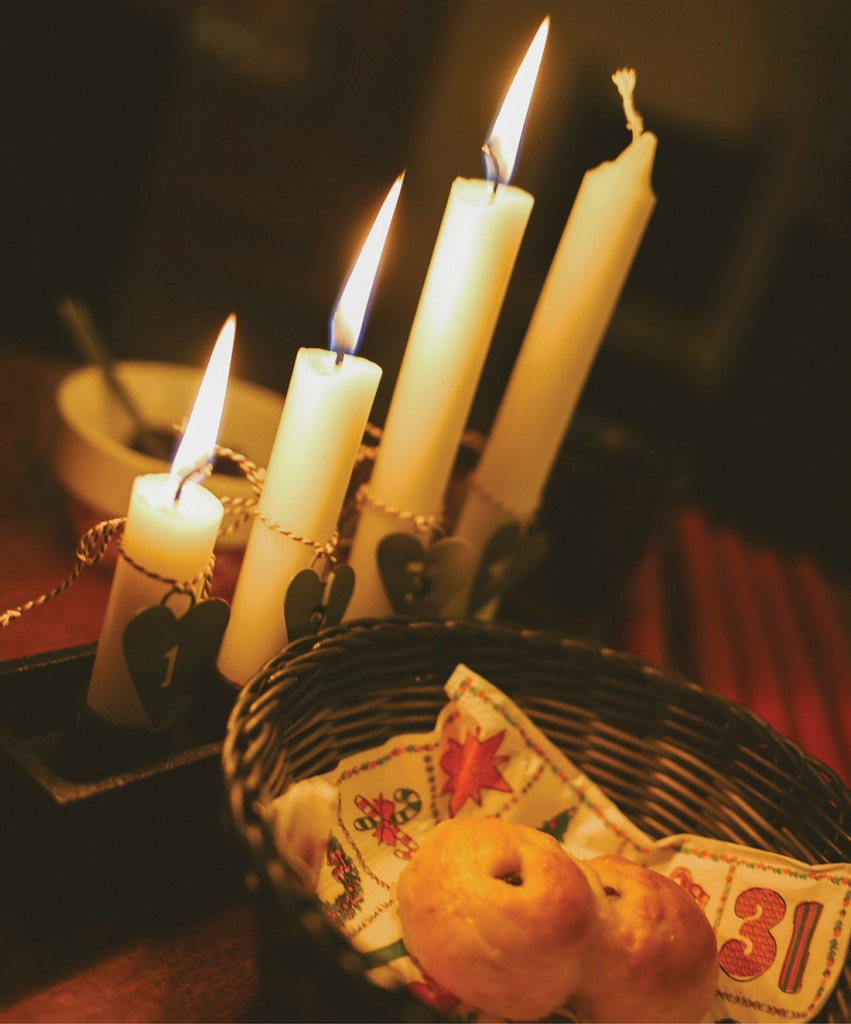 "Do unto others as you would have others do unto you." That's the Golden Rule, or Luke 6:31 if you prefer. They are such simple words but often hard to live by.
Last year we asked ourselves what in the world we as a family could "do." Our answer was to host several international students who weren't able to travel home during the winter break.
We're a small family from Fort Wayne, Indiana, and first heard about Vanderbilt's hosting program when our daughter was a first-year student. Students are not the only ones who must adjust to freshman year; parents do, too. We couldn't wait to have our daughter home again, and we couldn't imagine a student not being able to go home for the holidays.
We had extra beds and plenty of chairs at our table. All we needed were the students. Luckily, Vanderbilt matched us with three students who were brave enough to make the trip to Fort Wayne. We hosted two for Thanksgiving and one for Christmas.
Of the students who came for Thanksgiving, one was a sophomore from Malaysia and the other was a freshman from China. After the seven-hour drive from Nashville to Fort Wayne—and, finally, a break from classes—they slept for the next three days. That was OK, though, because that's when the fun began.
The students went downtown with us for the lighting of the Christmas tree and then, in their winter coats, snow pants and blankets, watched fireworks in the baseball stadium.
On Thanksgiving Day they participated in the Galloping Gobbler, a 4-mile walk and run, and enjoyed shopping, parties and more events downtown. The student from China actually found a classmate from her high school in town. What are the chances that two girls who grew up in China together would see each other in Fort Wayne?
For Christmas we hosted a freshman from China who endured a 20-hour drive with us all the way to Texas. There we all decorated cookies, went to a theme park, visited the Alamo, and saw The Lion King. We also managed to get in some outdoor ice skating once we returned to Fort Wayne before she headed back to school.
The simple things—whether we were enjoying holiday lights, stargazing, or just sharing meals together—were just as memorable. We may have represented three different countries and three different religions, but around the same dinner table we found our common interests, as well as a shared sense of humor and a love of each other's stories.
Consider inviting a student into your home to spend a holiday with you. It may seem daunting, but it's not difficult. And it's well worth the effort. You'll certainly make a difference in the student's life—as well as your own.
---
Deb Berghoff and her husband, Jon, live in Fort Wayne, Indiana. Their daughter is a sophomore at Peabody College. Learn more about Vanderbilt programs for parents and families.
---